Questionnaires, quizzes or exams are resources that are highly requested by our customers on Coursify.me.
Our development team is working to launch this feature soon.
Here are some screenshots of what this functionality will look like on Coursify.me: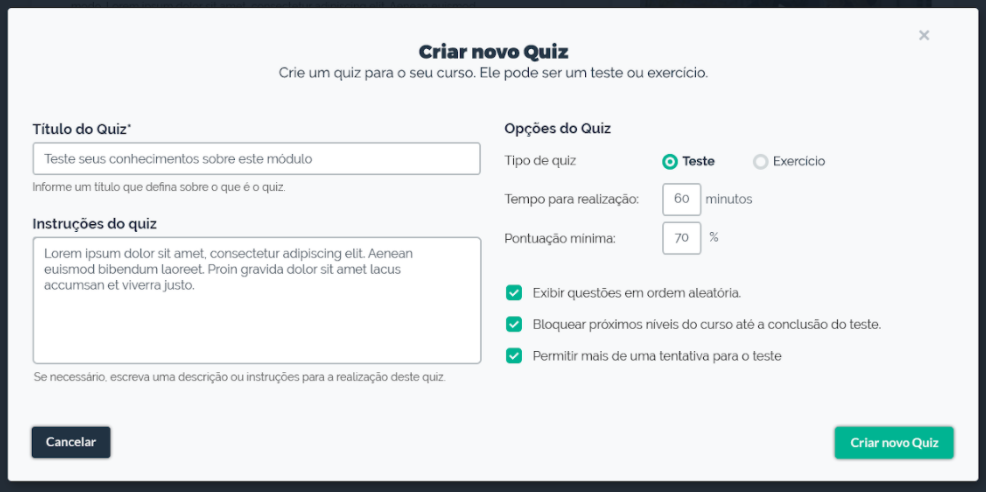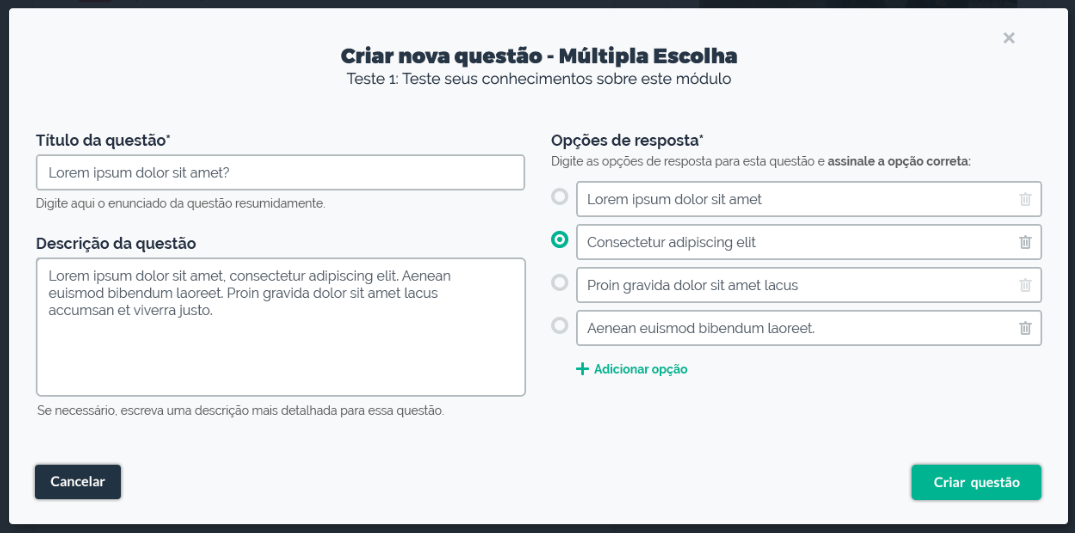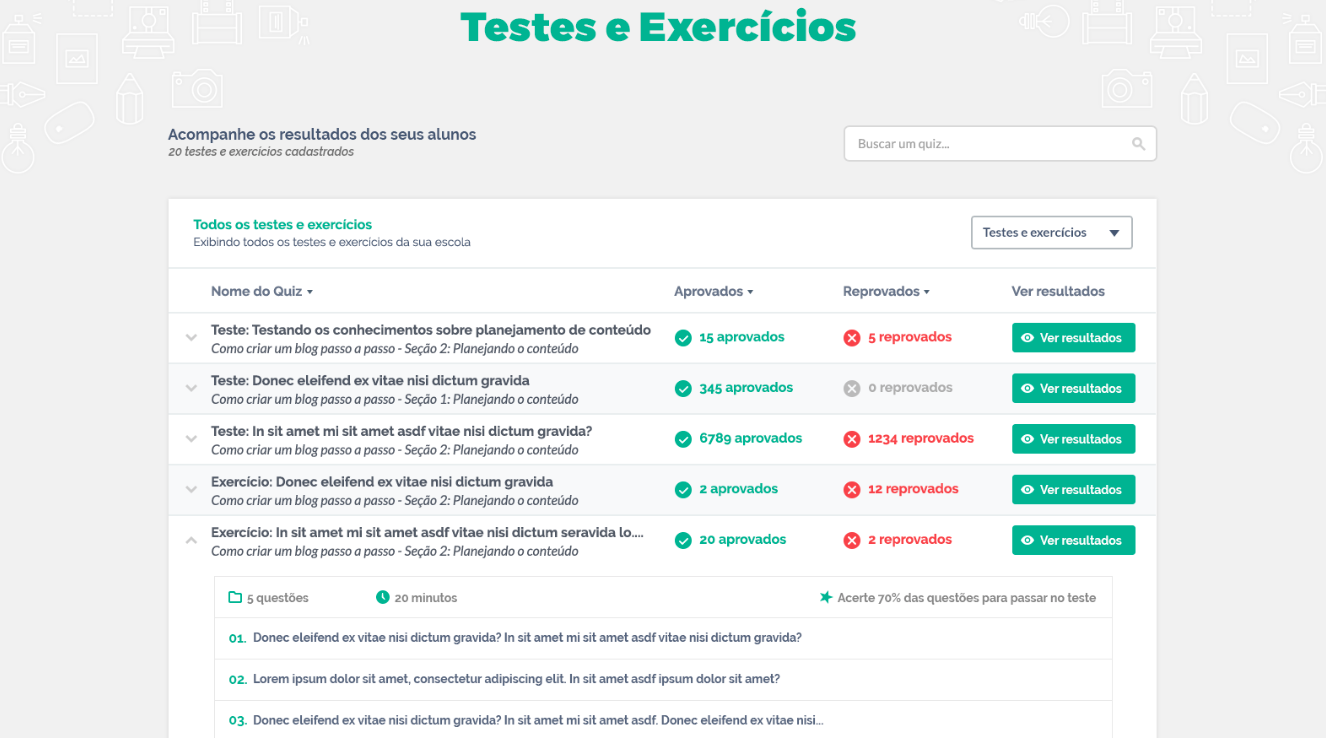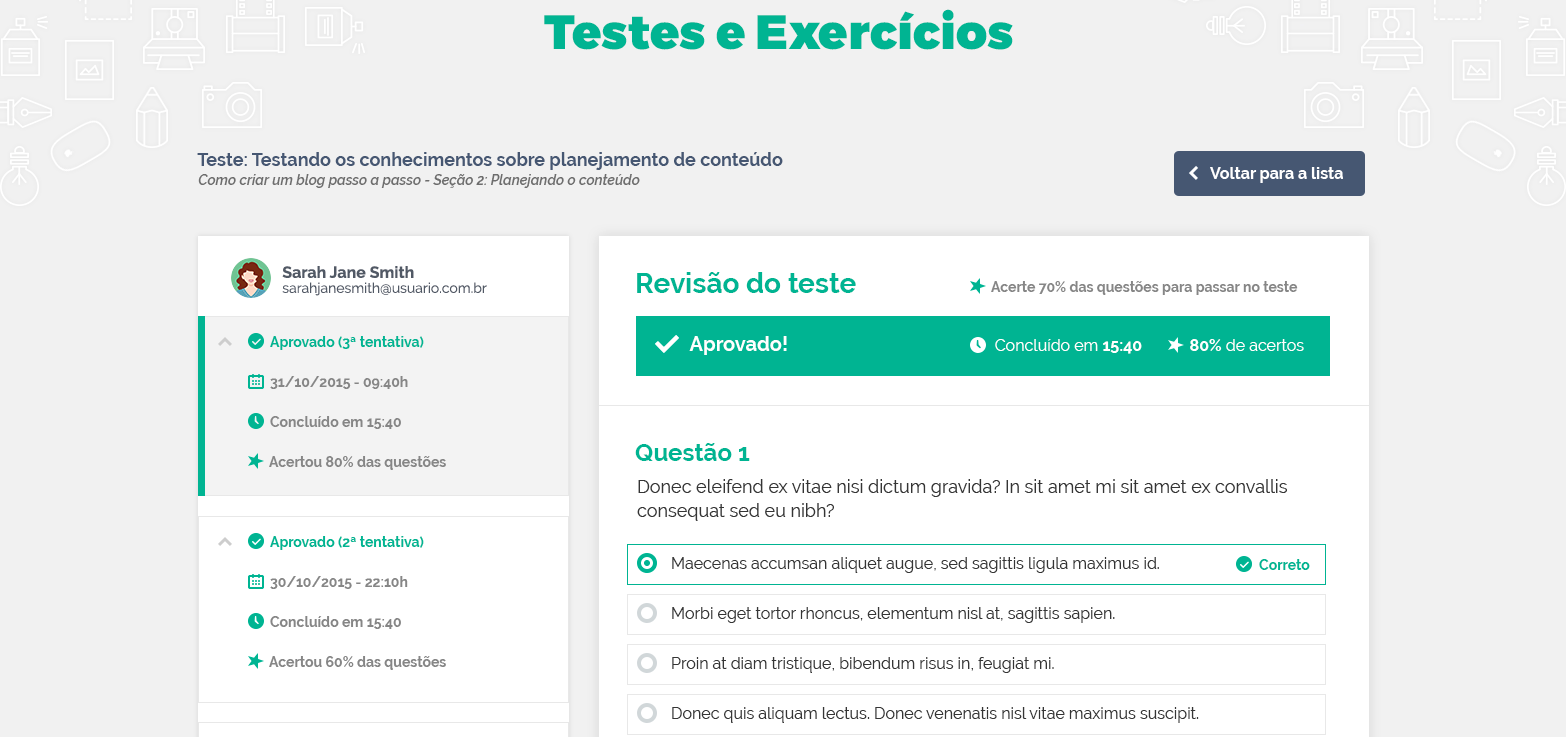 Keep your email on Coursify.me updated to receive information as soon as this new feature is launched.
I hope this article was helpful in creating your online courses at Coursify.me.