How to enroll students in my online course?
At Coursify.me there are two ways to enroll students in your online course.
1) The first is that you create an online course through the menu My courses -> + Add course and allow the students themselves to enroll in your online course.

On the next screen, you must fill in your online course information and click on the Create course button to save.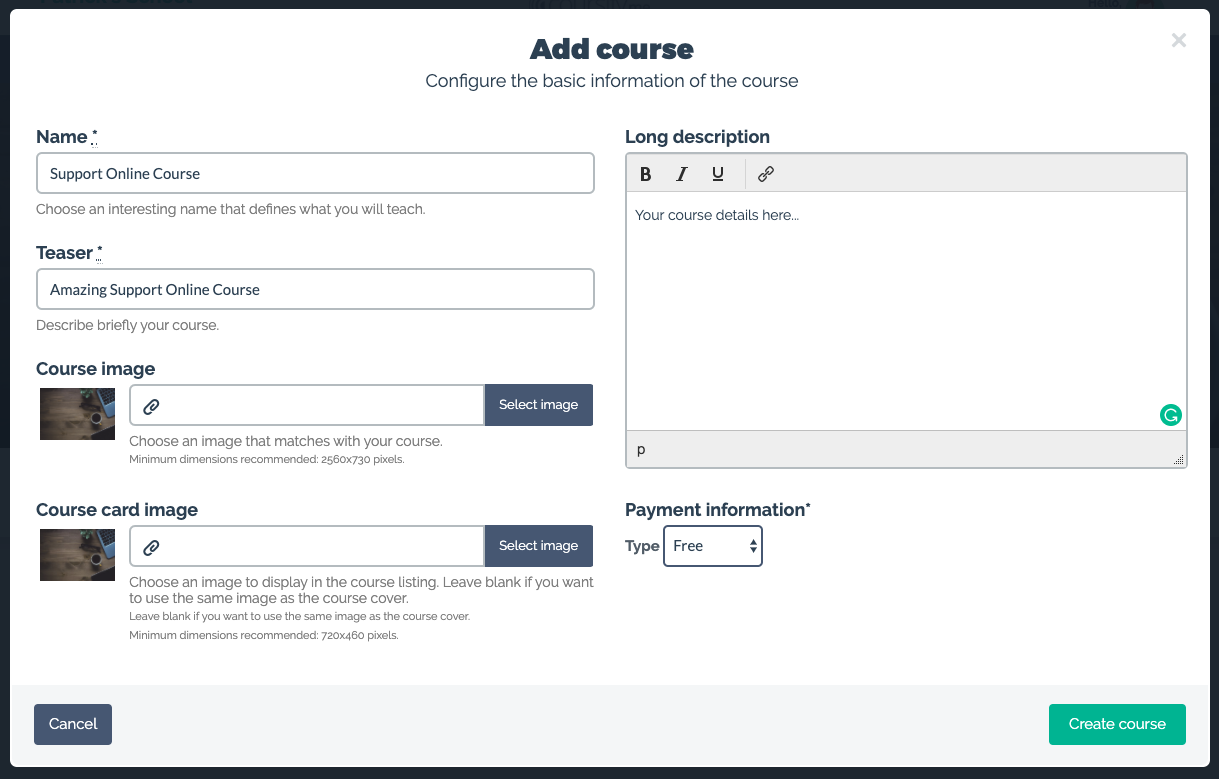 Ready! You will see the sales page for your course, where you can add information such as the course presentation video, testimonials and assemble your course curriculum.
After providing this, you must publish your course online so that it is accessible to anyone on the Internet. To do this, click the Publish course button in the upper right corner of the screen.

and you will see that the button will change the text to Course published.

This means that your course has been published successfully and is now available on the Internet for any of your students to enroll in the course.
The last step is to send the course link to interested people, just copy the link from your browser's URL:

This is the way we recommend it most, your school is always online capturing new students online.
2) The second way is to enroll students manually via the My school -> Students menu.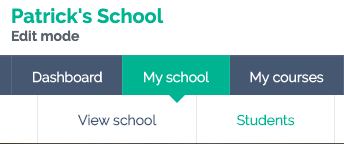 Then click the + New student button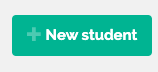 And on the next screen fill in the student's registration information and click the Save student button:

A new screen will appear where you must click on the button Enroll in a course to select which course you want to enroll your student in: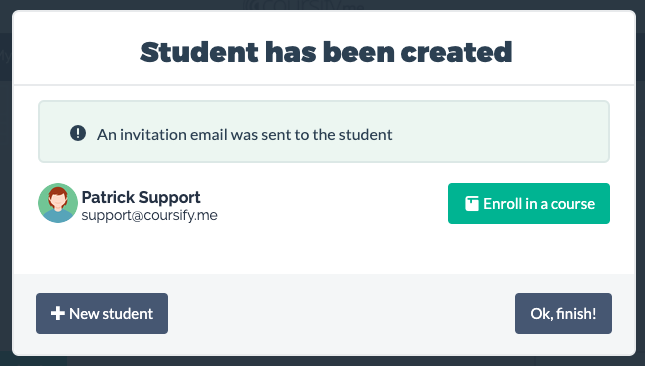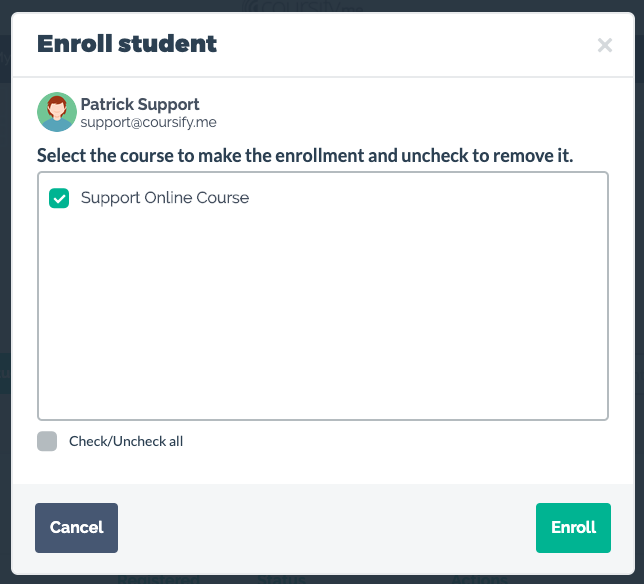 Finally, click on the Enroll button.
An email will be sent to your student informed that he was enrolled in your course, in this email you will also be sent the username and password if it is a new student.
This second way is a little more laborious, but it is a viable alternative for your online education business.
I hope this article helped you to use Coursify.me.