How video uploading works on Coursify.me?
On the Coursify.me platform you can upload videos from your computer.
Our platform allows these videos to be uploaded in two places:
1) The first is to create a lesson within the curriculum of an online course.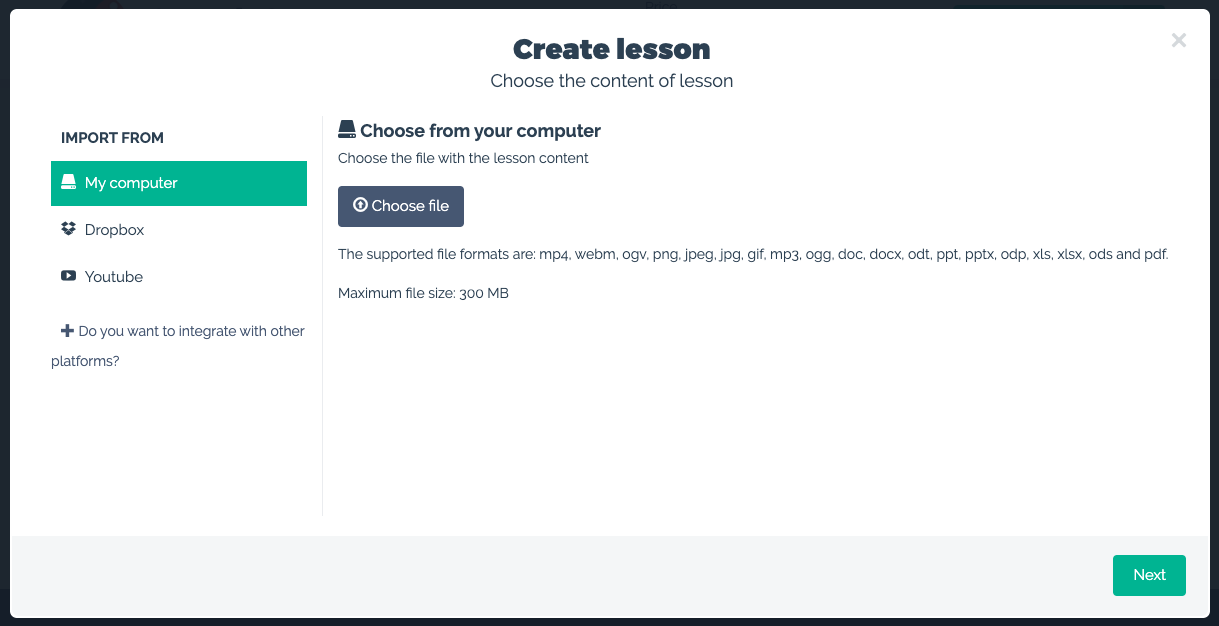 2) The second is in the presentation video of your online course.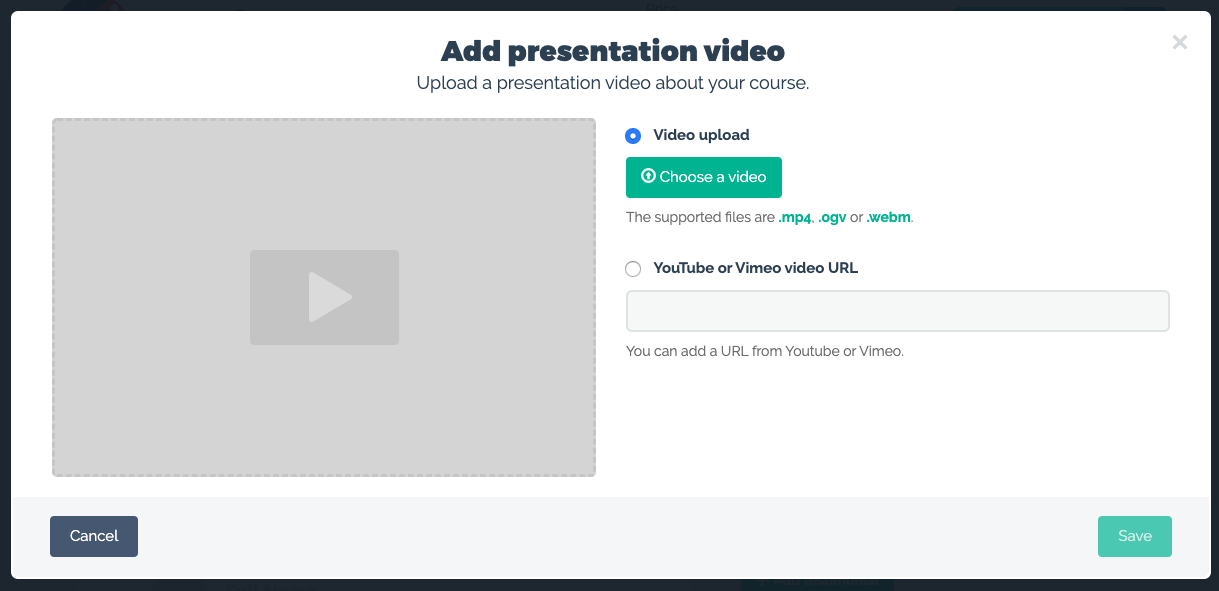 Coursify.me displays the video in the same quality that you upload to the platform.
If you have problems viewing your video, it could be that it was generated with a CODEC that is not compatible with the Internet, in these cases we recommend you upload your video on Youtube or Vimeo, and then add the video link to create a lesson or presentation video.
I hope this article has helped you create your online courses at Coursify.me.
Click here to create your free account on Coursify.me.