Coursify.me currently accepts 3 currencies to sell online courses:
Euro
Dollar
Real
We are constantly adding new currencies on Coursify.me.
To request that a new currency be added to the platform, it is necessary to open a request in the Coursify.me Community.
To do this, access the link: https://support.coursify.me/hc/en-us/community/topics/360000676840-Feature-Requests-Solicita%C3%A7%C3%B5es-de-Recursos-Peticiones-de-Caracter%C3%ADsticas and click the New post button.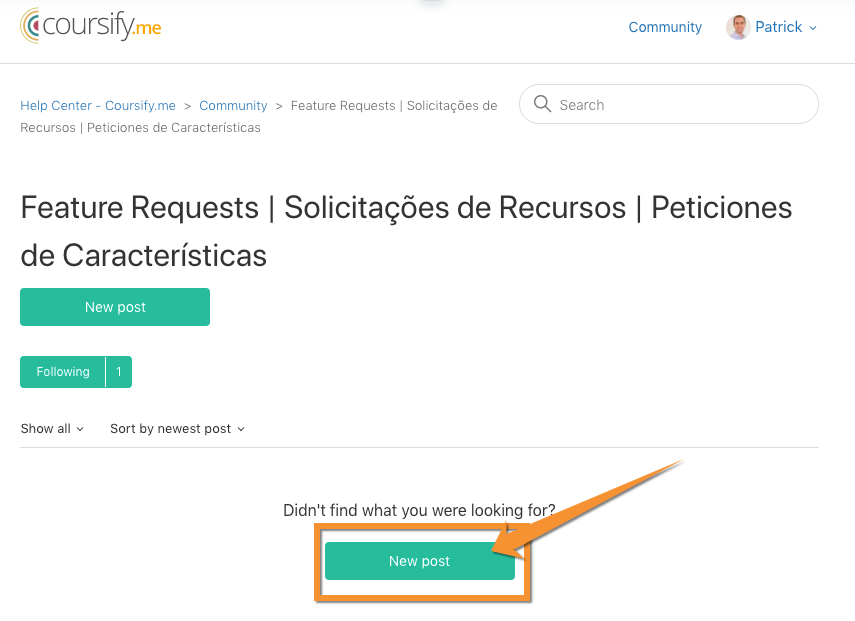 On the next screen, fill in the form with the new currency you want to be added on Coursify.me.
Our development team prioritizes the next developments on the Coursify.me platform through the items most requested by customers.
I hope this article has helped you create your online courses on Coursify.me.
Click here to create a free account on Coursify.me.