To remove the Coursify.me brand, the school may sign the Business plan that provides this brand removal functionality.
To join the Business plan, follow the step by step below:
1) Go to your school's homepage, click on the icon at the top with your school's name and click on "Upgrade now".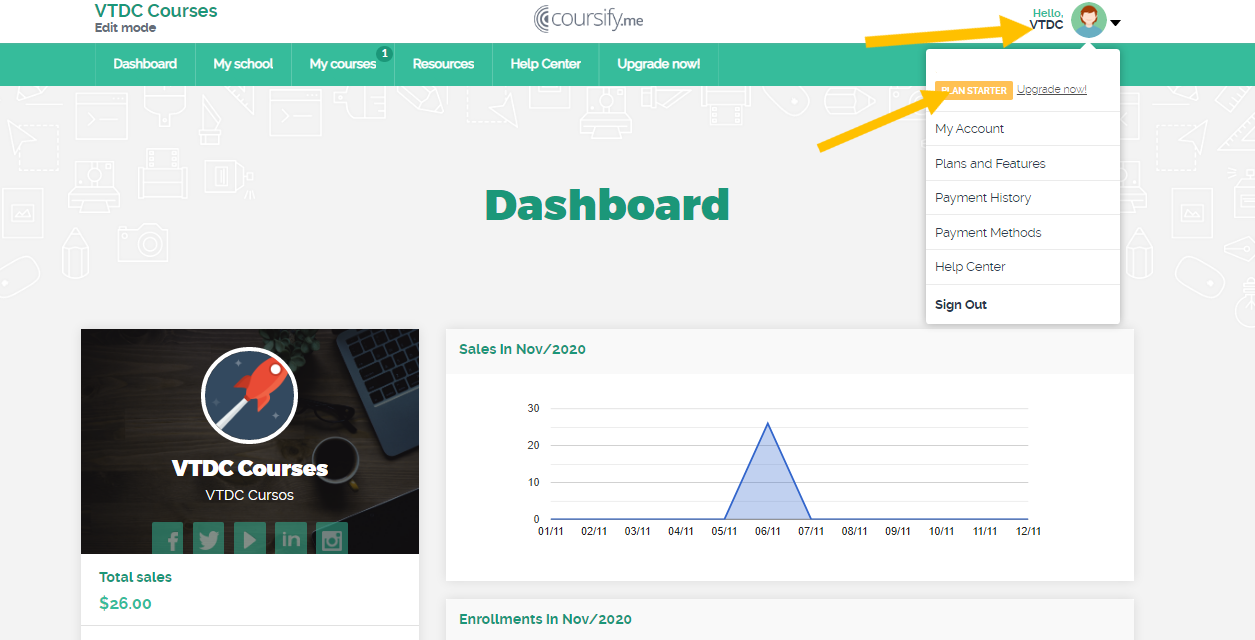 2) On the next screen, select the annual or monthly plan and in the Business plan option, click on "Choose this plan":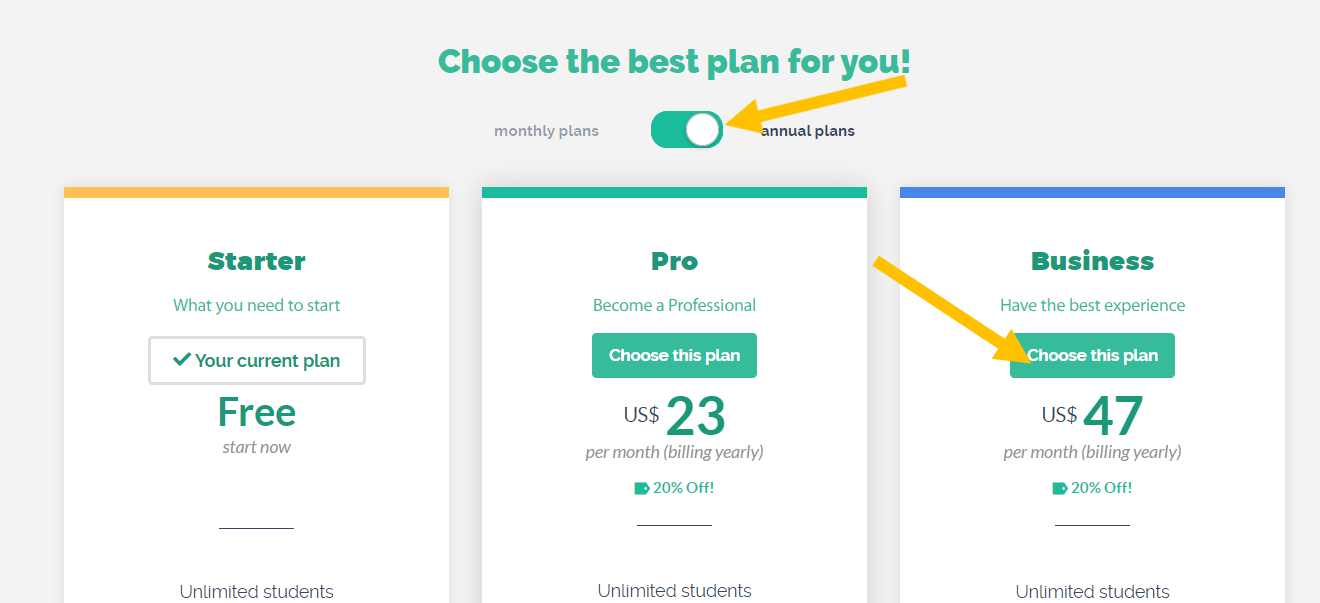 3) Enter your credit card details and click on "Pay now".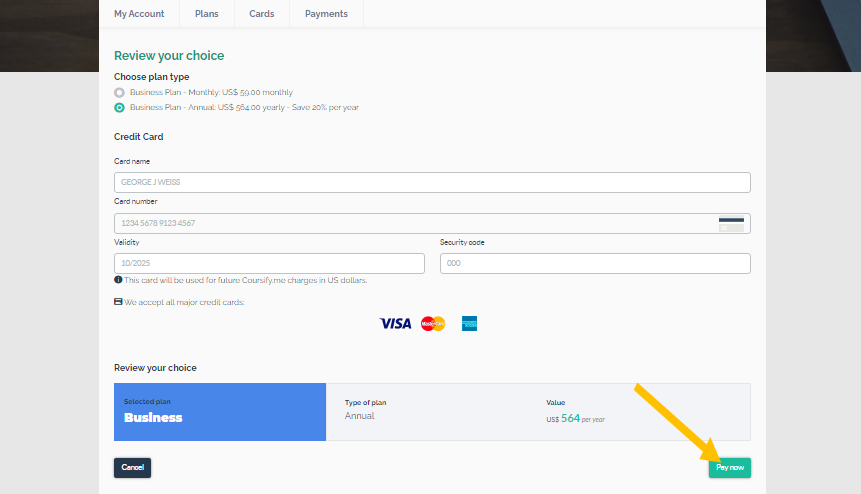 After signing the Business plan, the Coursify.me brand will be automatically removed from the platform and from automatic emails.
To remove the name Coursify.me from the school domain, you need to customize the domain.
Follow the step by step below to do this:
1) In the School page menu, select "Resources".

2) Next, select "Domains".

3) Click "Add domain" and follow the instructions.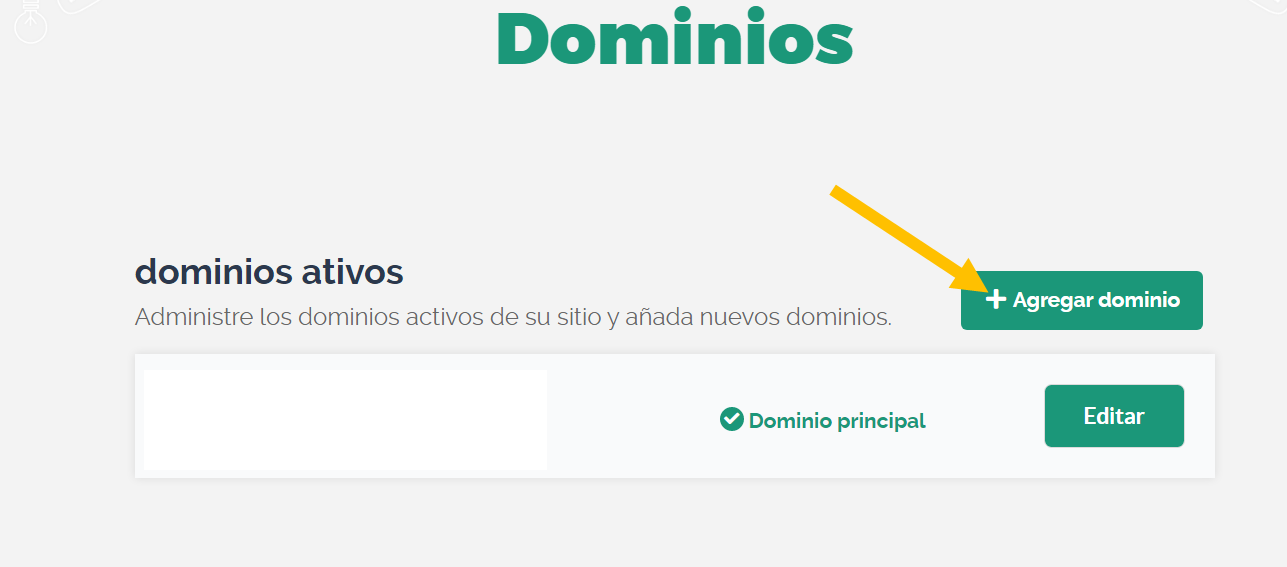 Done! The Coursify.me brand will be removed entirely from your school's platform.
We hope this article has been helpful in helping you create your online courses on Coursify.me.
Any questions, we are available.