Follow the step by step below to add the amount of installments to the course payment method:
1) Access the menu on the school page> My Courses> All Courses:

2) On the course card, select "Edit course":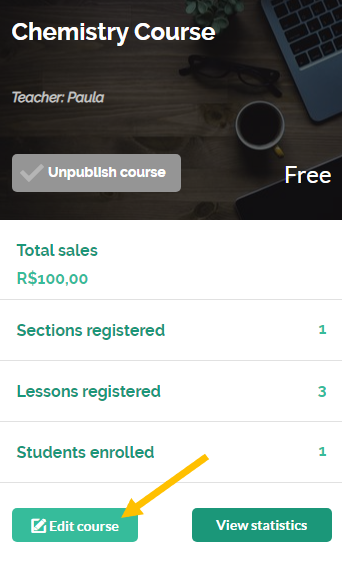 3) In the course header click on "Edit information".

4) On the next screen, change the course to "Paid".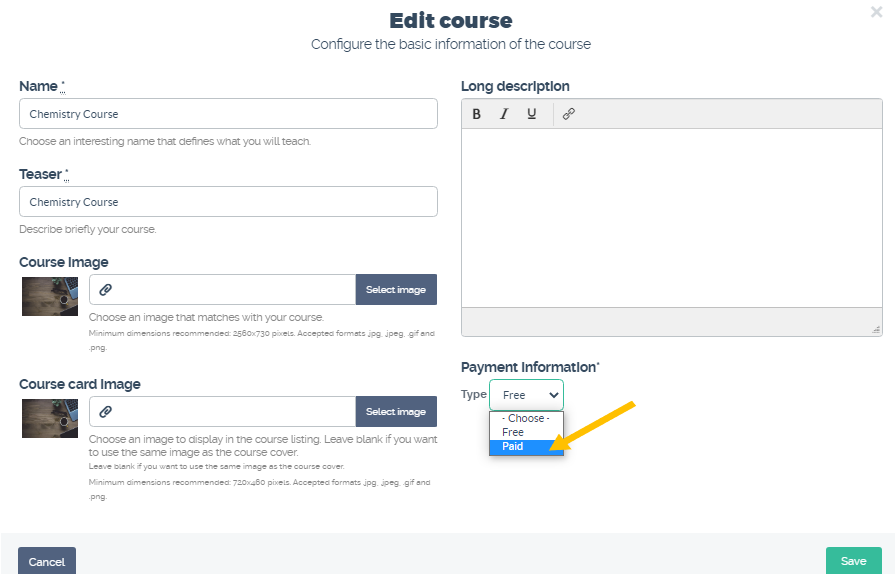 5) Fill in the price of the course and click on "Add installments".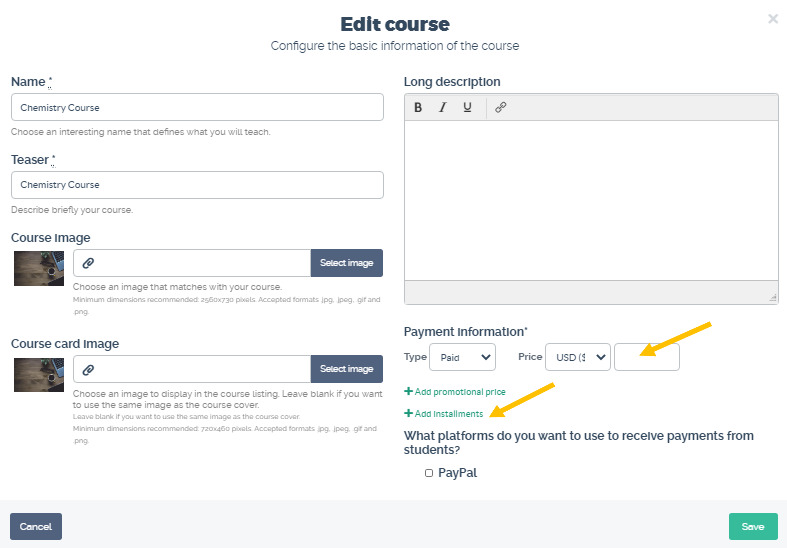 Remembering that first, you will have to integrate with PayPal, PagSeguro or Stripe.
6) Fill in the number of installments, the amount and the payment platform and click "Save".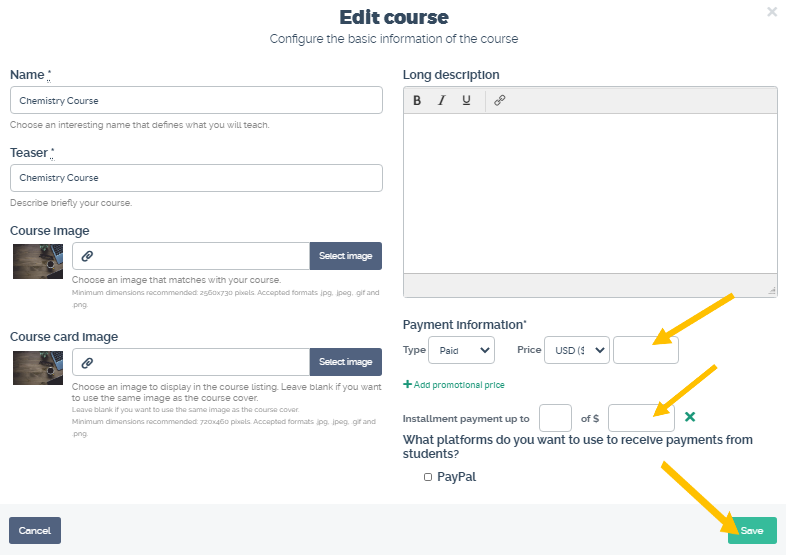 Done! The number of available installments has been added to the course payment method.

We hope this article has been helpful for you to create your online courses on Coursify.me.
Any questions, we are available.