Coursify.me allows you to migrate students from another hosting platform quickly and at no cost in relation to enrollments already made.
To do this, after creating and inserting all the content of your course on Coursify.me, fill out an excel spreadsheet as shown below: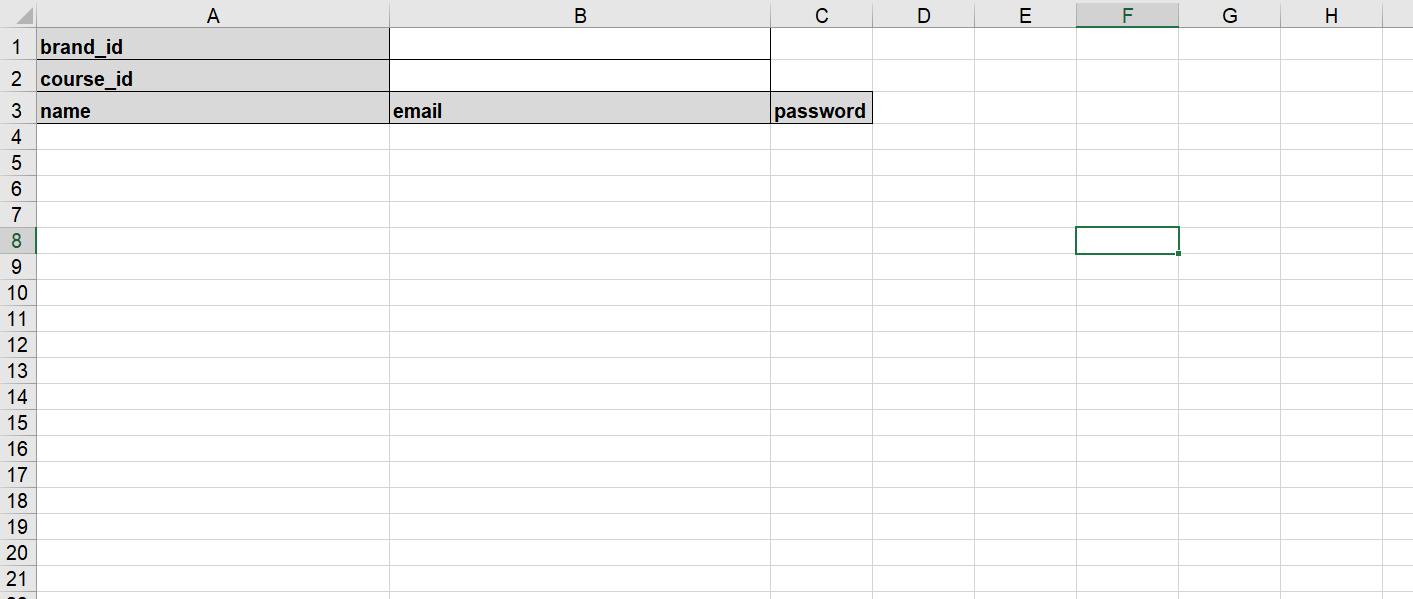 Organize the spreadsheet by entering the student's name in the first column, the email in the second column and, in the password column, fill in or leave it blank if you prefer, as our system will automatically create a password for the student and send the invitation by email.
Then, save the spreadsheet and send a request with it attached to the help center by clicking here.
Our team will import students in droves for your online course at Coursify.me. Everything is done in a quick and practical way, so that your classes continue without any inconvenience for your students.
If there is any doubt, we are at your disposal!
Serving companies and professionals in more than 60 countries, Coursify.me is a dynamic and customizable eLearning platform.
We have three options of plans for you to decide which one best suits your needs. Visit our website, test the platform and start creating and selling online courses right now!