How do I register a teacher at my school?
Follow the step by step below to register a teacher on the platform:
1) Access the school's menu and select the "My School" option:

2) Click on the "Teachers" option:

3) The following screen will appear: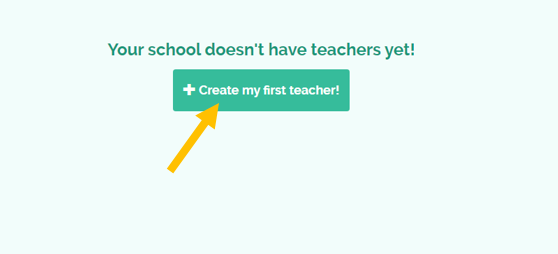 Click on "Create my first teacher".
4) Fill in the data for "Name", "Description" and "Biography" and, if you wish, add a photo of the teacher, clicking on "Select image" and choosing a photo saved on your computer.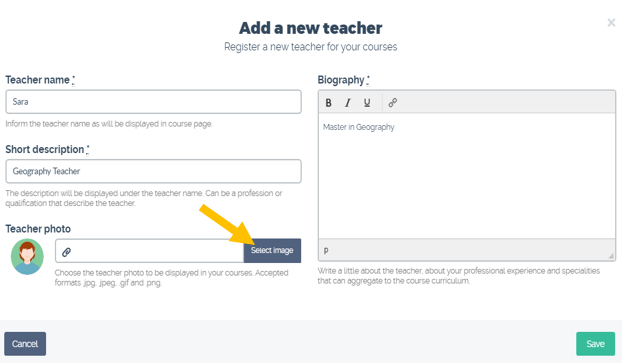 5) After filling in the data click "Save".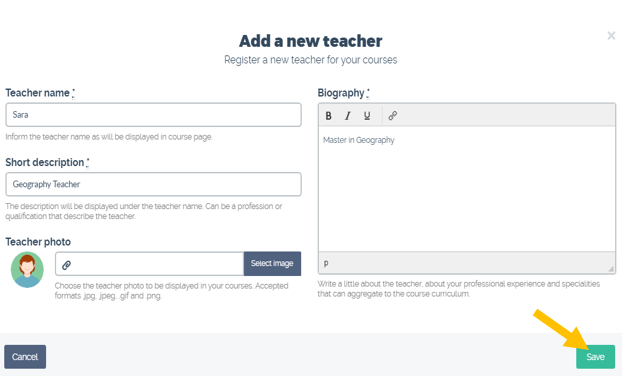 6) The registration of the teacher is completed.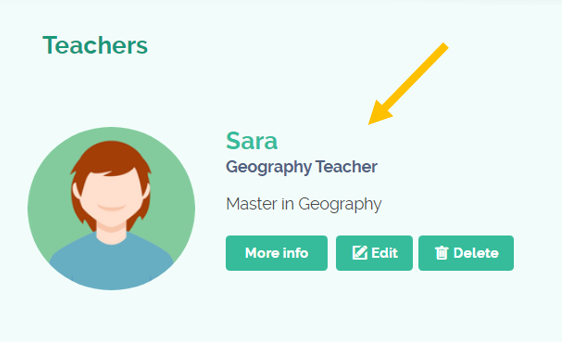 7) Now you can add the registered teacher to your course by accessing the home page menu:
Select "My Courses" and "All Courses".

8) On the desired course card, click on "Edit Course".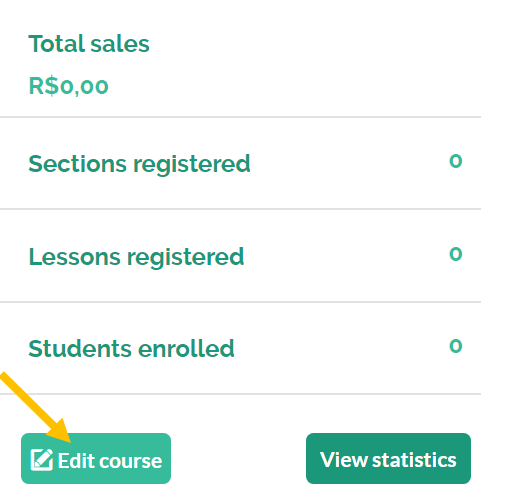 9) In the "Teachers" section, click on "Add teacher".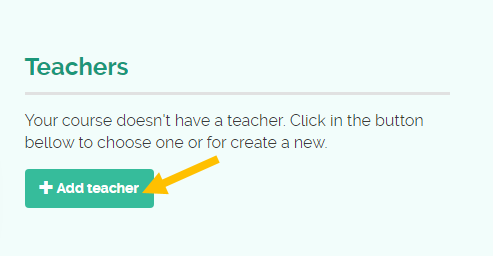 10) Select the registered teacher and click "Select".

11) The teacher was added to the course, as shown in the screen below: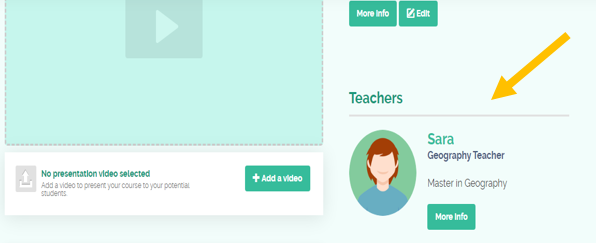 Done!
We hope this article has been helpful for you to create your online courses on Coursify.me.