How to add a teacher to the course?
Follow the step by step below to add a teacher to your course:
1) In the homepage menu click on "My Courses".

2) Select "All Courses".

3) On the desired course card click on "Edit Course".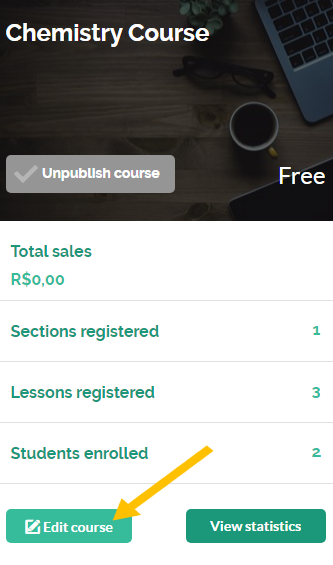 4) In the teachers section, click on "Add teacher".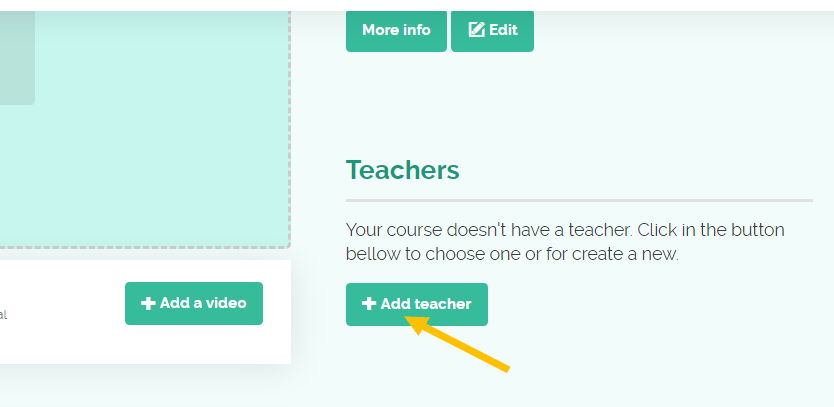 5) Click "Add new".

6) Fill in the fields with the teacher's name, short description and biography. If desired, add a photo of the teacher and click "Save"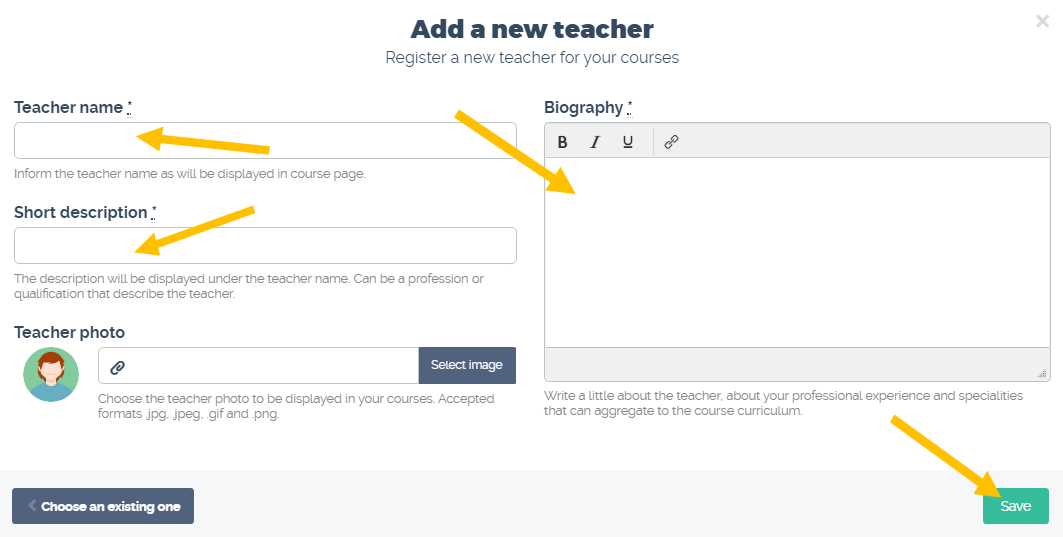 7) Check the teacher icon and click "Select".

8) Done! The teacher has been added to your course.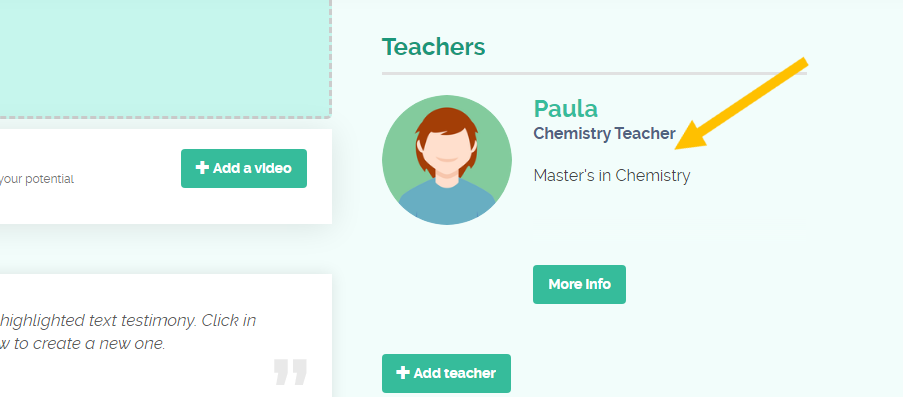 We hope this article has been helpful for you to create your online courses on Coursify.me!
Any questions, we are available.