How do I track purchase orders placed on my course?
Coursify.me allows you to view information on purchase orders made by customers interested in your course.
This functionality assists the School in controlling customers who make enrollment attempts.
With the information available, it is possible to contact the student to check the reason for the failed purchase, if this happens.
To access the list of orders, follow the step by step below:
1) Access the school page menu and select "My courses" and "Orders".

2) Next, the list of orders will be presented. Please note that orders with "Pending" status are students who have not paid their tuition: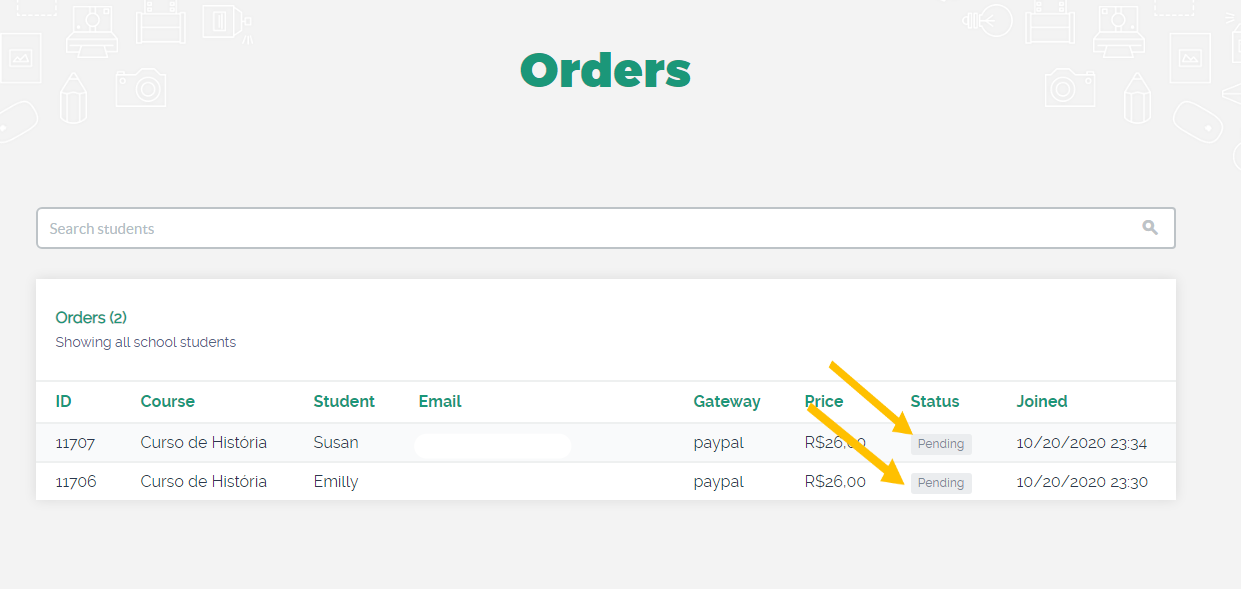 For students who paid, the status will appear as "Paid".
Therefore, it is important to keep track of your order list and, if possible, contact students with pending status to try to complete the sale.
We hope this article has been helpful for you to create your online courses on Coursify.me.
Any questions, we are available.