How do I view the files that have already been uploaded in the platform?
To view the files you have already uploaded to the platform, access your school account through Menu> My Courses> All Courses> Edit Course.
In the Course Curriculum section, you will find the list of files already uploaded, see: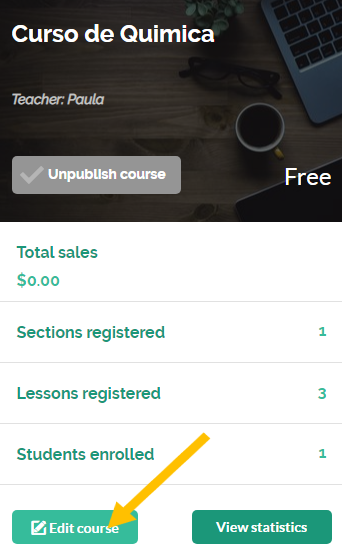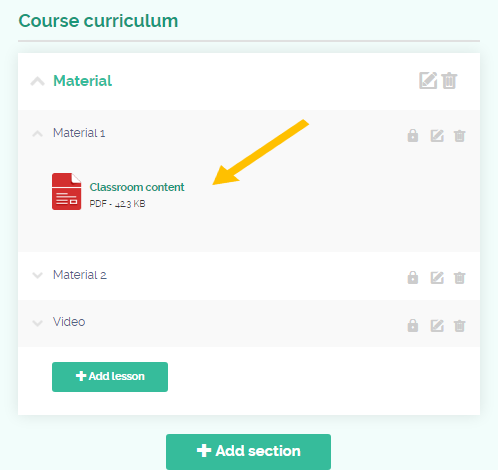 To view the full content, you can create a test registration, so you can view the course as if you were a student.
The test registration is very important, as you will be able to check the content published in the course.
Follow the step by step below to create a test registration:
1) Access the menu of the school page and click on "My School" and "Students":

2) On the next screen, click on "New Student":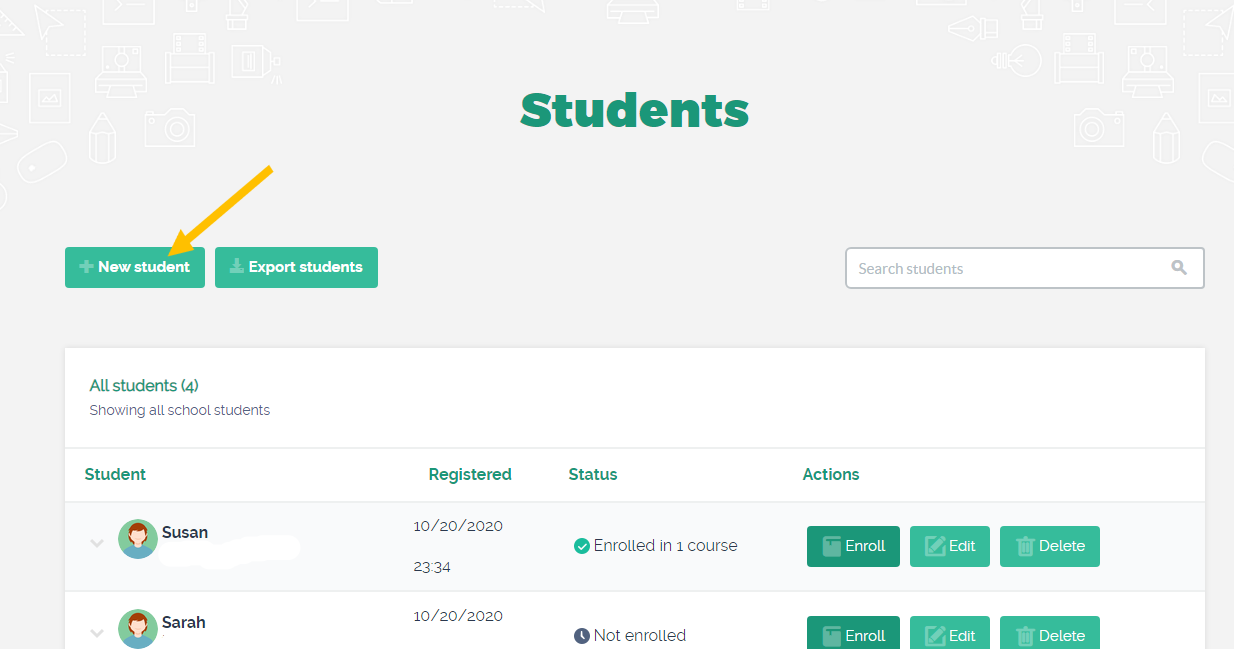 3) Fill in the data and select "Save Student":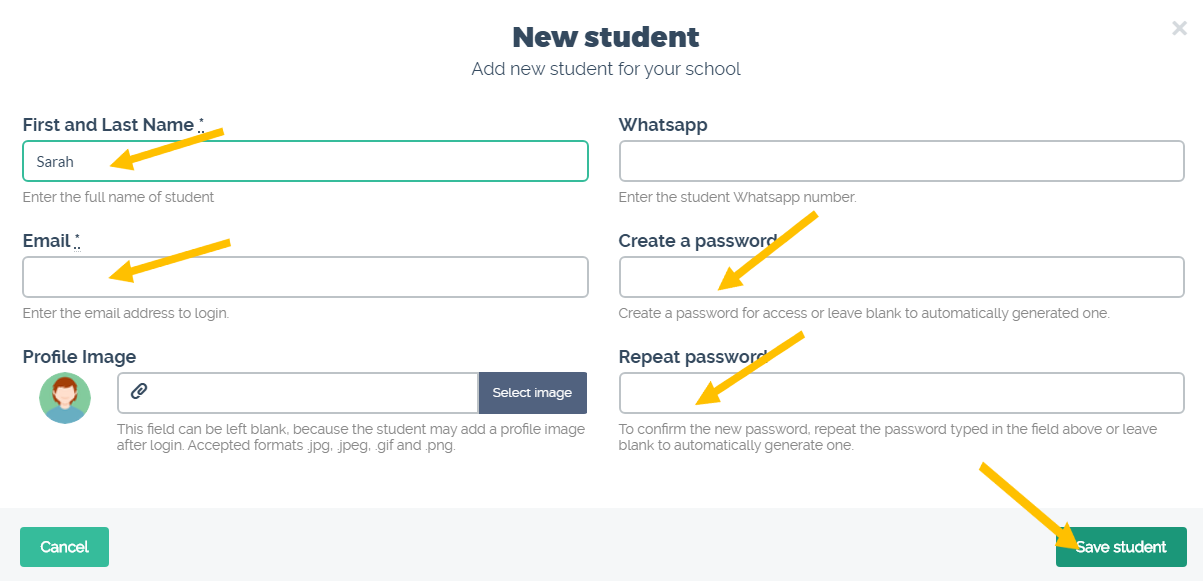 4) Click on "Enroll" next to the student icon: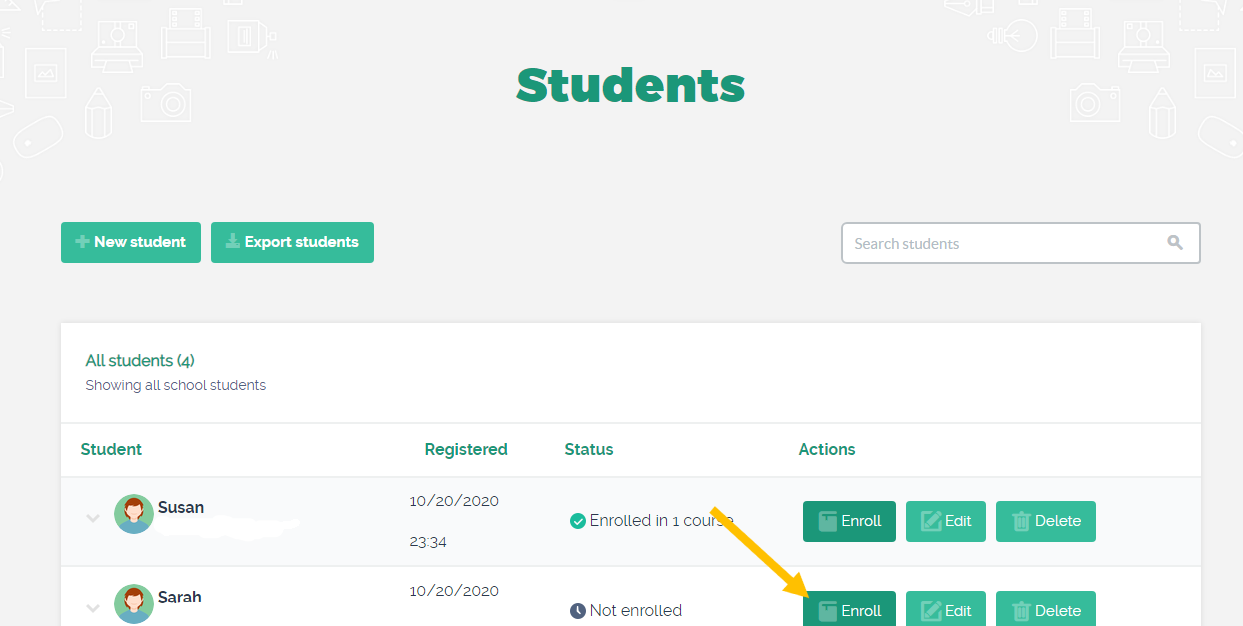 5) Mark the course and click "Enroll".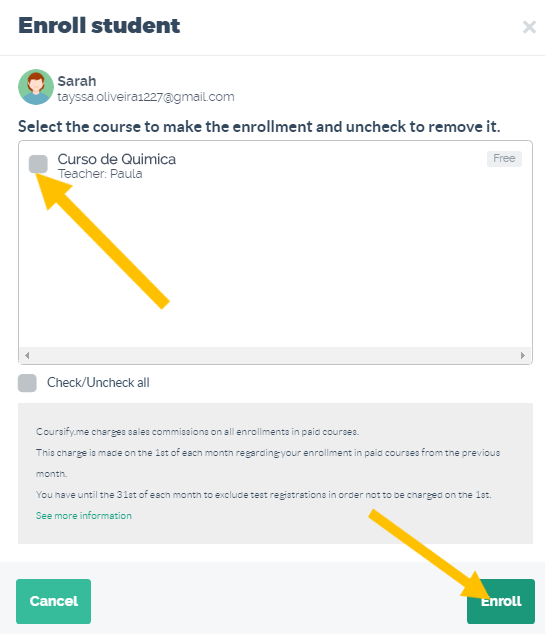 6) Once this is done, you will be able to access the course through an anonymous window in your browser and enter the login details.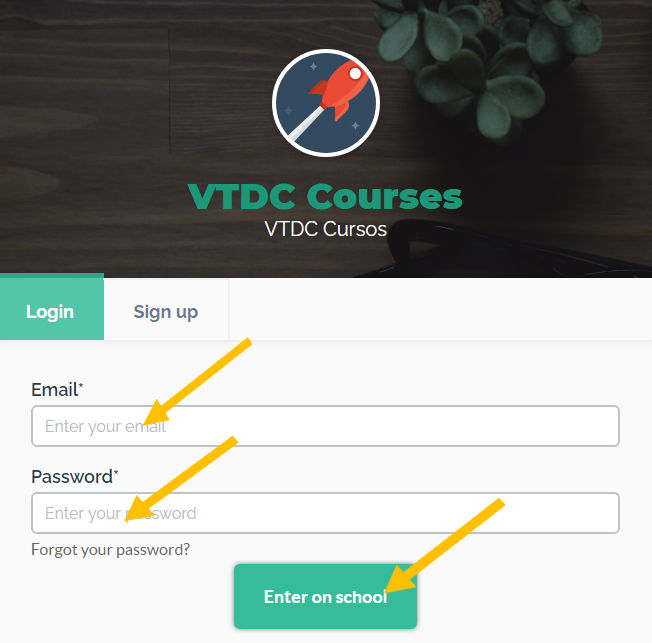 7) After logging in, click on "My Courses" and on the "See Resume" course card: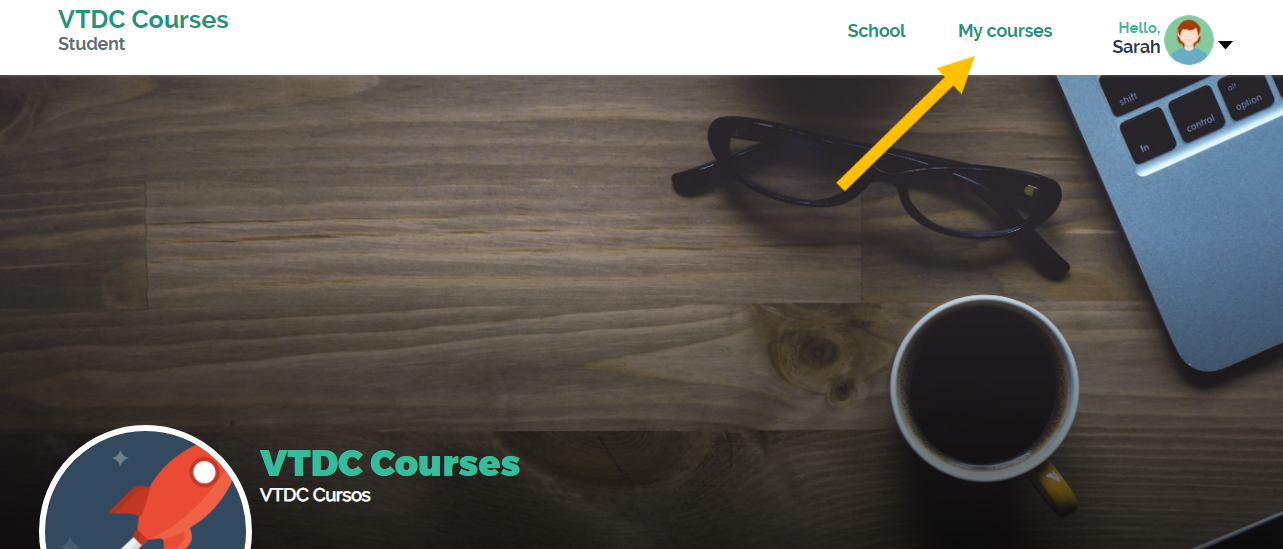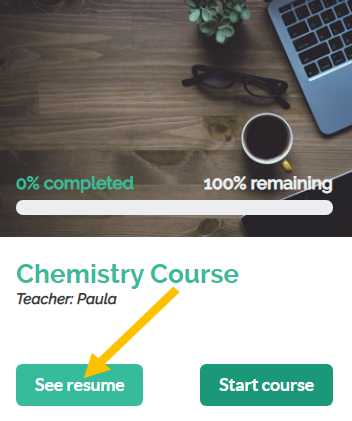 8) In the Course Curriculum section, select the desired material, it will be displayed normally.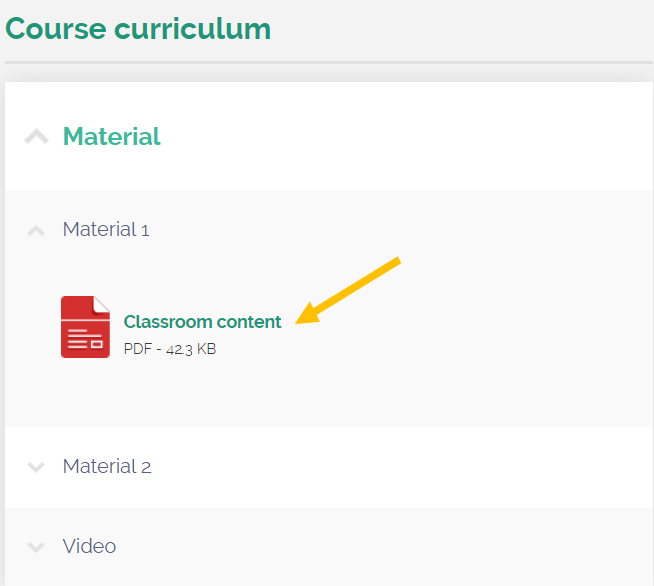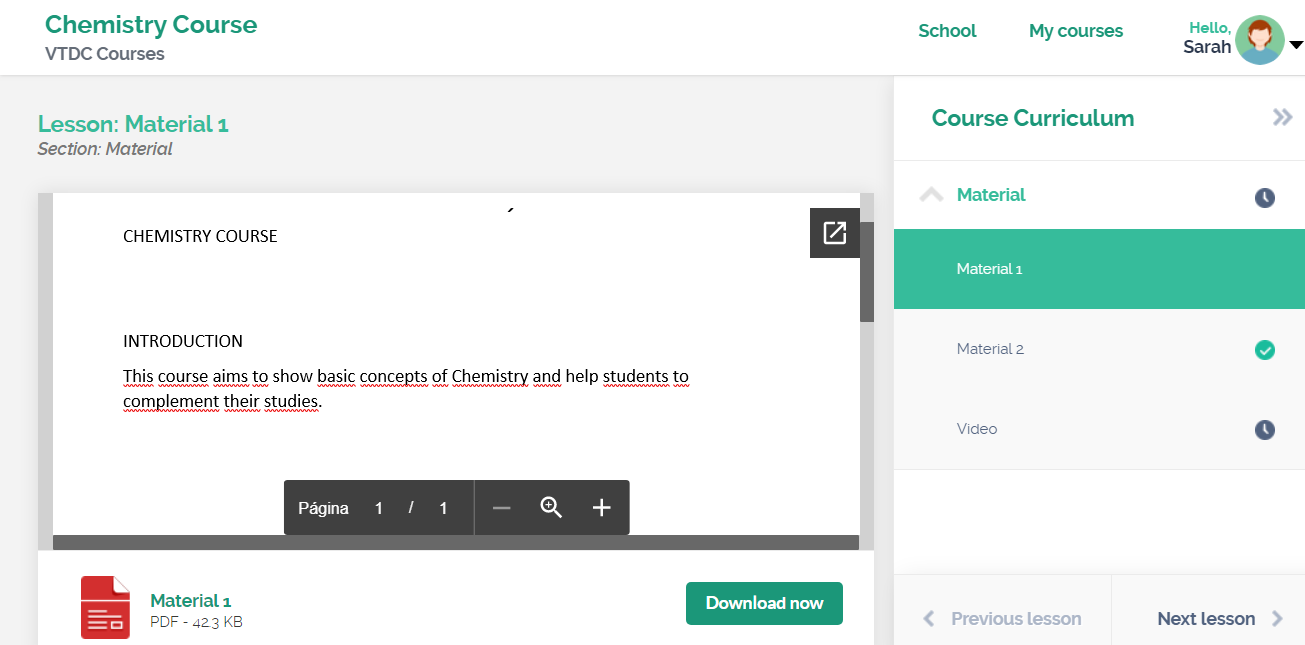 Recalling that test enrollments for paid courses must be excluded by the 31st of the month, so that there is no charge for commissions related to these enrollments.
We hope this article has been helpful for you to create your online courses on Coursify.me.
Any questions, we are available.