What are the benefits of the Pro plan?
Before joining a plan on Coursify.me, you can analyze the features offered in each one, to see which one best suits your business needs.
To learn more about the plans, click on the following link: https://coursify.me/pricing
Quite complete, the Pro plan offers some important features of Coursify.me, such as domain customization.
The subscription fee is just $ 276 for the annual plan and $ 29 for the monthly plan.
Among the main benefits of the Pro plan, the following stand out:
– Unlimited students;
– Unlimited courses;
– Customization of visual identity;
– Platform for mobile, tablet and desktop;
– Unlimited disk space;
– Upload up to 1 GB;
– 4% fee for enrollment in paid courses;
– Domain customization.
To join the Pro plan, perform the following step by step:
1) Go to your school's homepage, click on the icon at the top with your school's name and click on "Upgrade now!".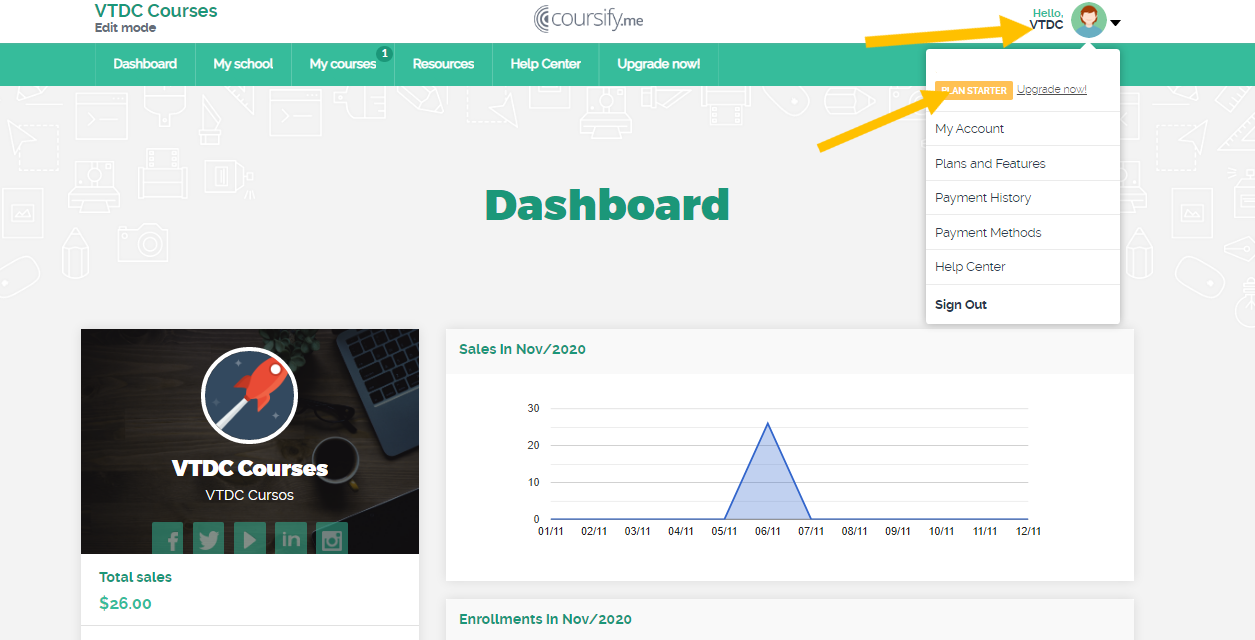 2) On the next screen, select the annual or monthly plan and in the Pro plan option, click on "Choose this plan":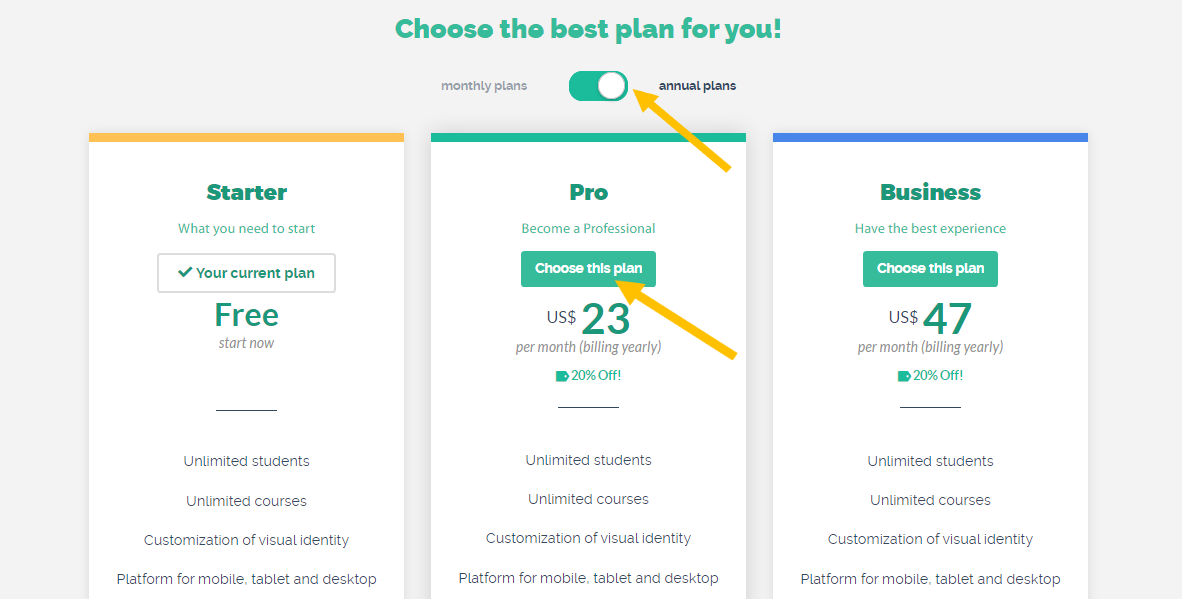 3) Enter your credit card details and click on "Pay Now".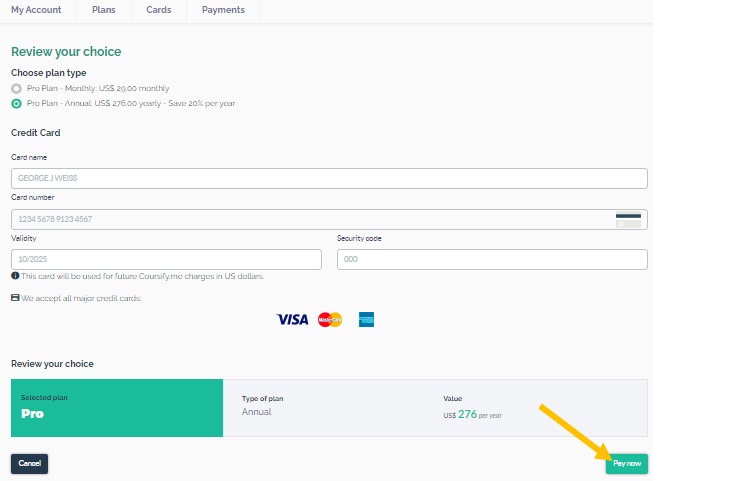 Done! You have purchased the Pro Plan and will be able to take advantage of all its features.
We hope this article has been helpful for you to create your online courses on Coursify.me.
Any questions, we are available.