After the student enrolls, how can he access the course?
After the student enrolls, an automatic welcome email will be sent with the option to "Start the course now". See the example below: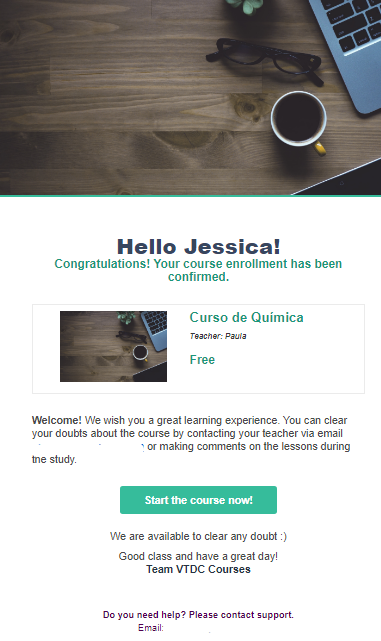 Then, the student will be directed to the school page.
If you have enrolled the student manually, the platform automatically sends a welcome email containing a username and password.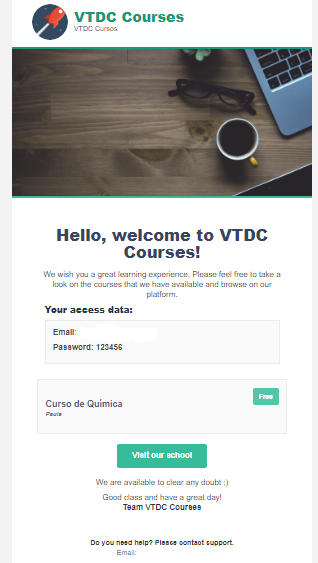 If the student does not receive the automatic welcome email for technical reasons, you can send a request to verify the problem through the help center: https://support.coursify.me/hc/en-us/requests/new
Anyway, the student will be able to access the course normally through the school link -schoolname.coursify.me or another registered domain. You can inform the user and password to the student, if he does not receive the automatic email.
After accessing the school link, he can access the login option at the top of the school's page: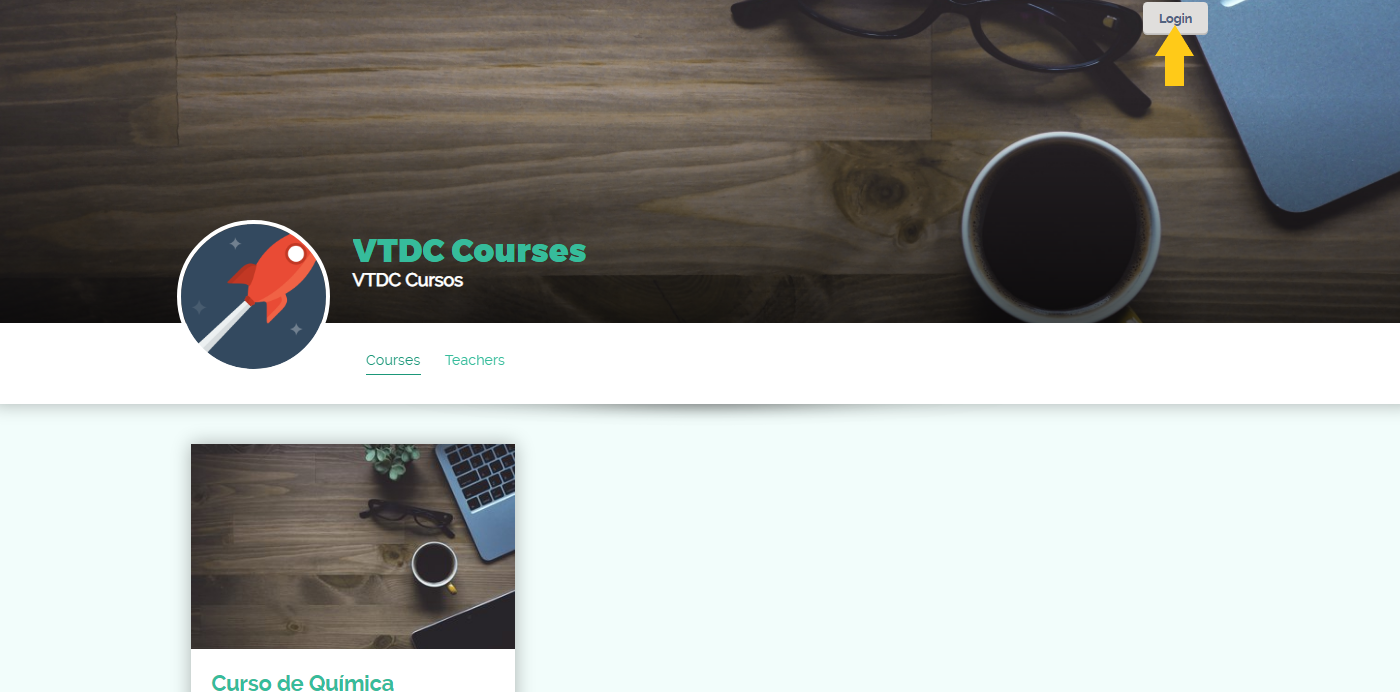 To login, he will need to fill in his email, password and click on "Enter on school":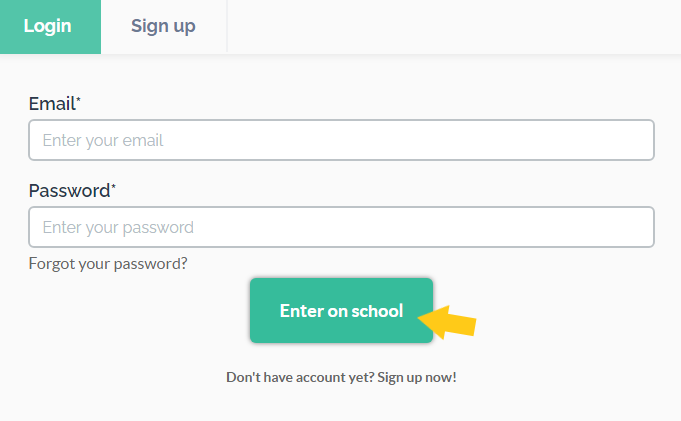 Then he just have to click on "My courses":

So he can access the course through the "Start course" option: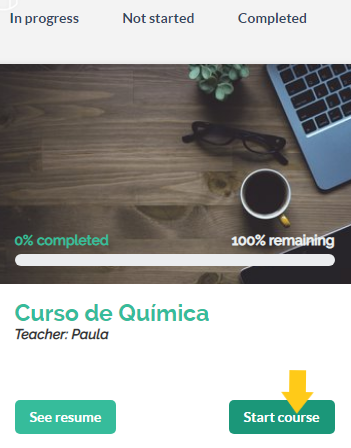 It is important to guide your students on how to access courses, so that they have good support for features and content.
Serving companies and professionals in more than 60 countries, Coursify.me is a dynamic and customizable eLearning platform.
We have three options of plans for you to decide which one best suits your needs. Visit our website, test the platform and start creating and selling online courses right now!