How does course archiving work?
The course archiving functionality was created with the purpose of making the organization of courses that are under construction or inactive temporarily / permanently available.
With this simple-to-use feature, you also better control accessibility to courses and lessons, releasing content to your students only when you wish.
Below is a tutorial on how to archive your courses on the platform:
1) Access the platform menu> My Courses> All Courses:

2) Click on "Edit Course" on the desired course card: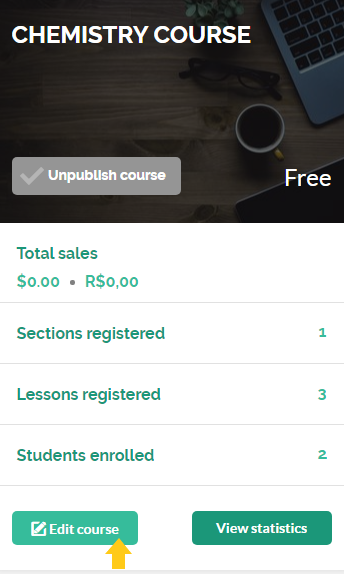 3) Next to the "Course Published" or "Publish" option, click the arrow and select "Archive Course":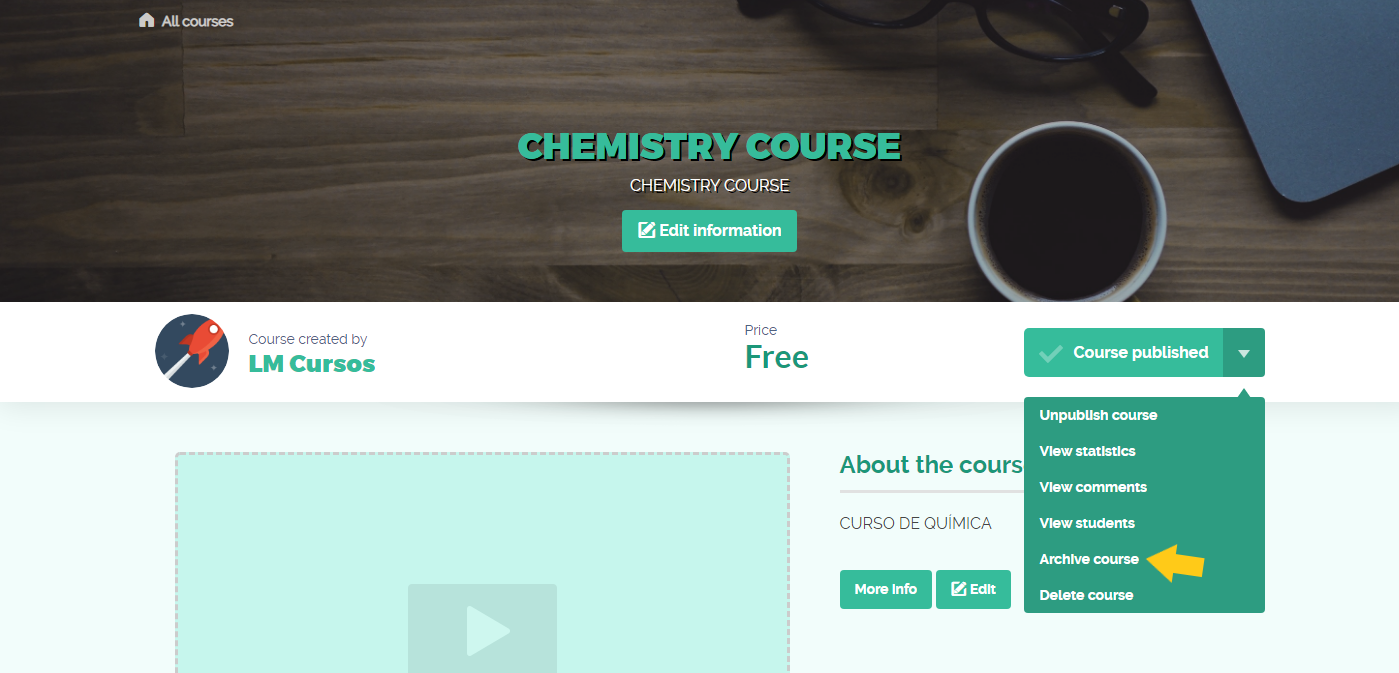 Done! Your course has been archived and you can undo this whenever you want!
To access the archived course go to Menu> My Courses> Archived:

Look: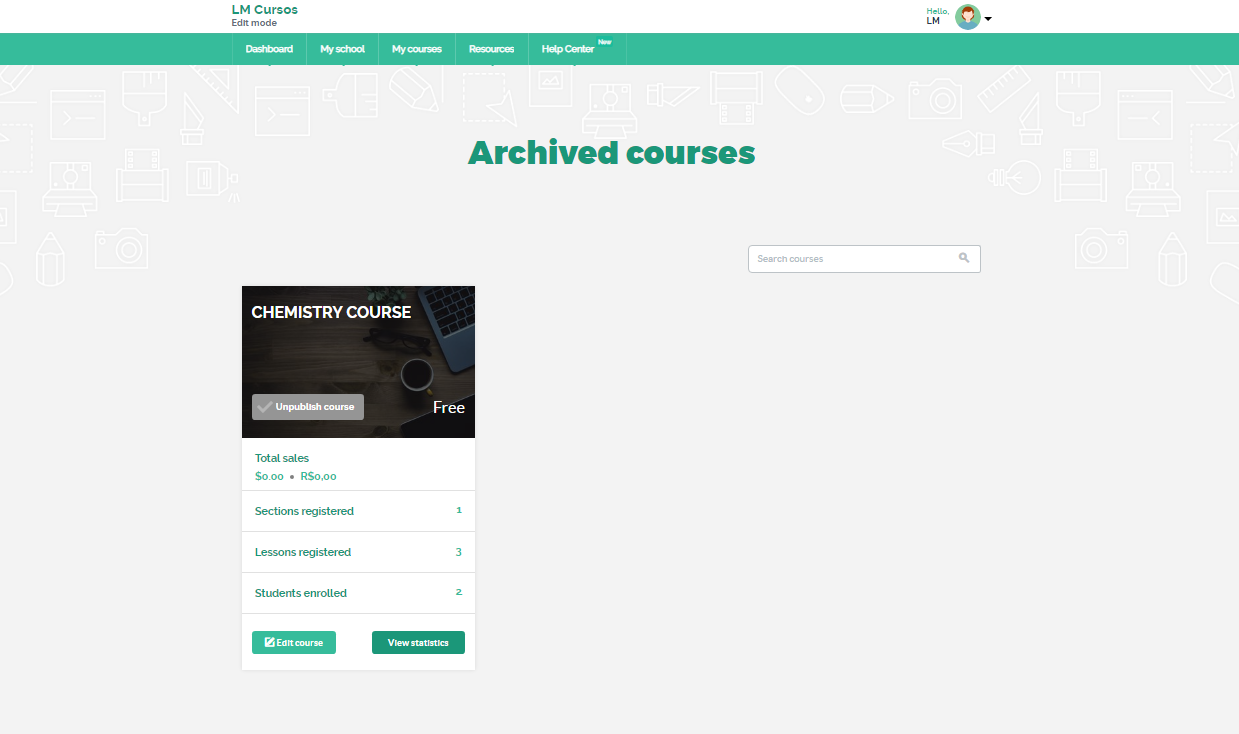 Note: Enrolled students will no longer be able to access archived courses and these courses will not be displayed on your school's home page.
For more information, check out:
– How do I unarchive a course?
– How do I release my course content and allow automatic enrollment?
Serving companies and professionals in more than 60 countries, Coursify.me is a dynamic and customizable eLearning platform.
We have three options of plans for you to decide which one best suits your needs. Visit our website, test the platform and start creating and selling online courses right now!