Does the platform allow me to record audio so that the student can hear the pronunciation?
Yes, you can record and upload the audio from your computer to the Coursify.me platform.
The size of the audio will depend on your type of plan:
Starter – 300 MB
Pro – 1 GB
Business – 5 GB
Follow the step by step below to add the audio to the course content:
 1) On the school's Home page, access the Menu -> My courses.

2) Next, select the option "All courses" and the course you want to add audio to.

3) At the bottom of the course, the following options will appear. Select "Edit course".

4) You can choose to add Lesson or add a new Section (if the audio belongs to a different subject or you prefer to add a section just for audios), it will depend on the content of the course.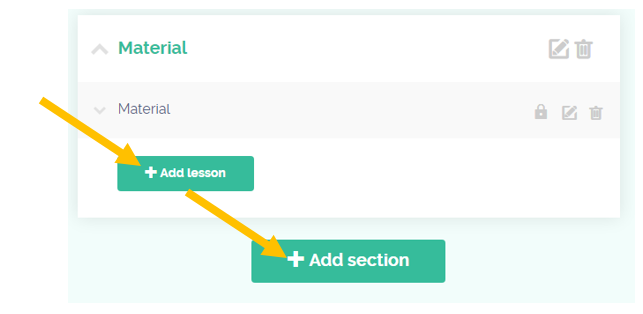 5) When adding a new lesson, the following window will open:
Select "Choose file" and upload the desired audio file saved on your computer.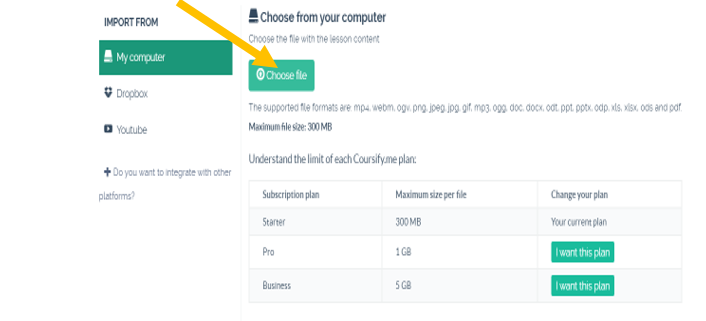 6) After that, you can select the "Next" option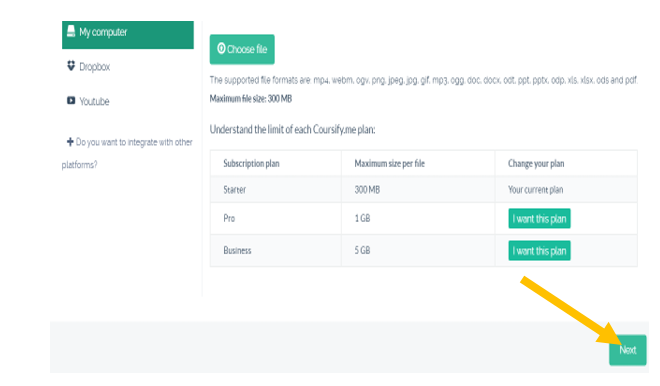 7) The audio will be loaded.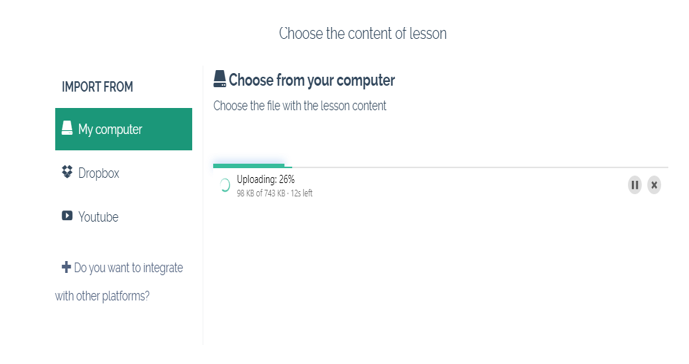 8) Fill in some information about the audio and click on "Create Lesson".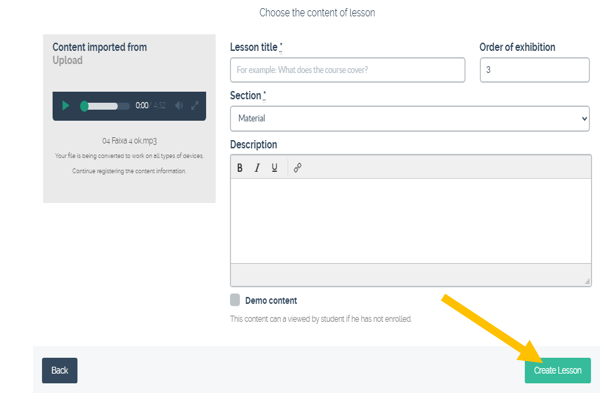 9) Your audio has been uploaded successfully, and can be accessed by your students.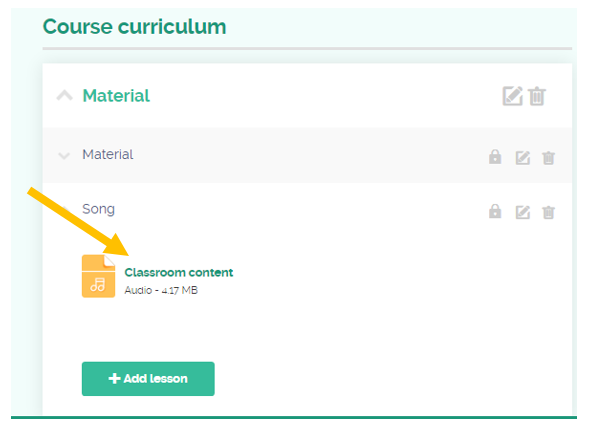 I hope this article has been helpful for you to create your online courses at Coursify.me.
Click here to create your free account on Coursify.me.