I made two enrollments of the same student, will there be a commission charge for duplicate enrollment?
The platform calculates school revenue with courses paid on the first day of each month.
The number of enrollments calculated refer to the previous month. Therefore, in order not to be charged the amount of commissions for the two registrations, you can exclude one registration until the last day of the month.
To delete a enrollment, follow the step by step below:
1) Access the School Page menu and click on My School:

2) Next, select "Students".

3) In the search bar, type the student's name.

4) Click on the student's name.

5) Under "Remove enrollment", select "Remove from Course".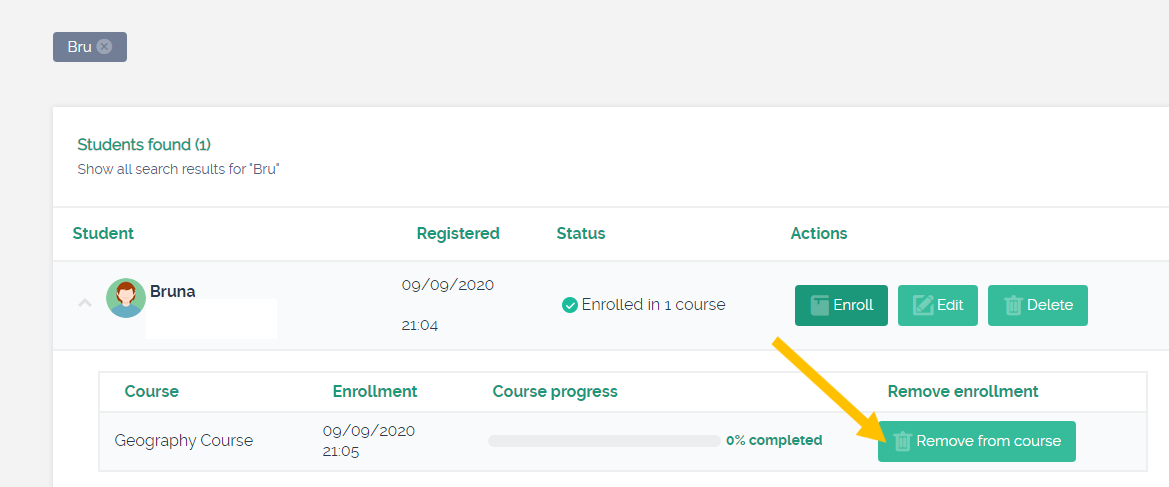 6) The following message will appear: "Are you sure you want to remove this enroll?", Click "OK".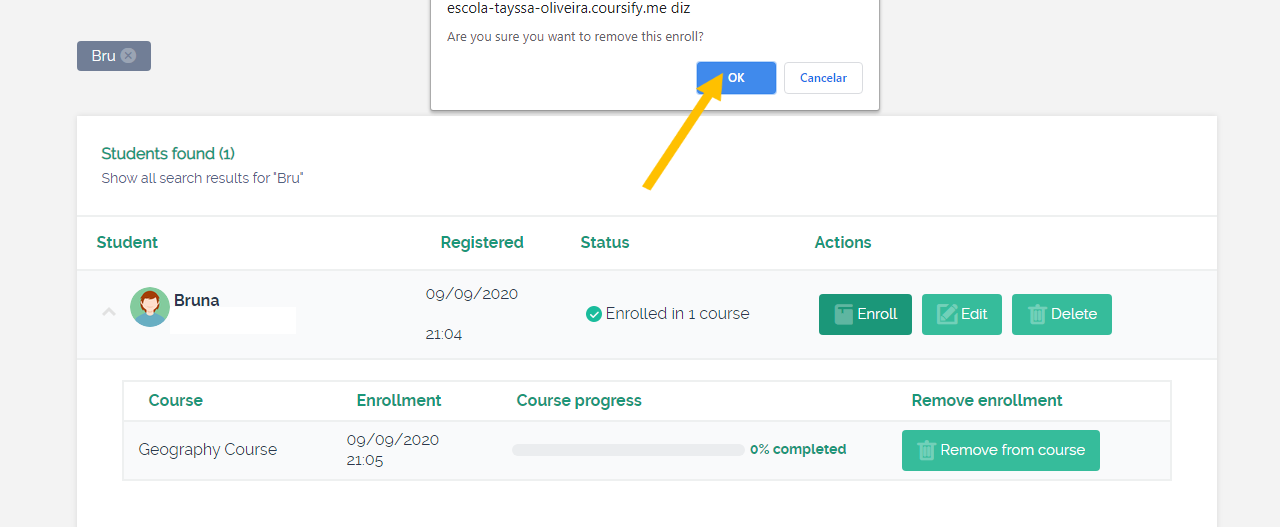 7) You can also delete the enrollment through the "Enroll" option: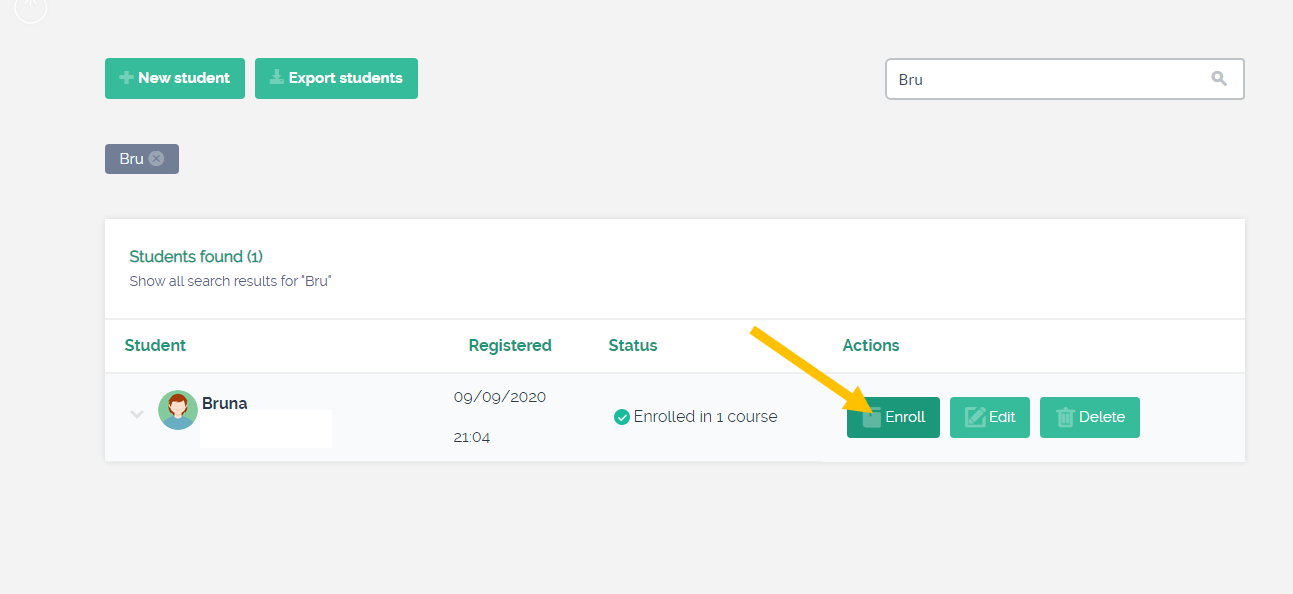 8) Deselect the corresponding course and select "Enroll".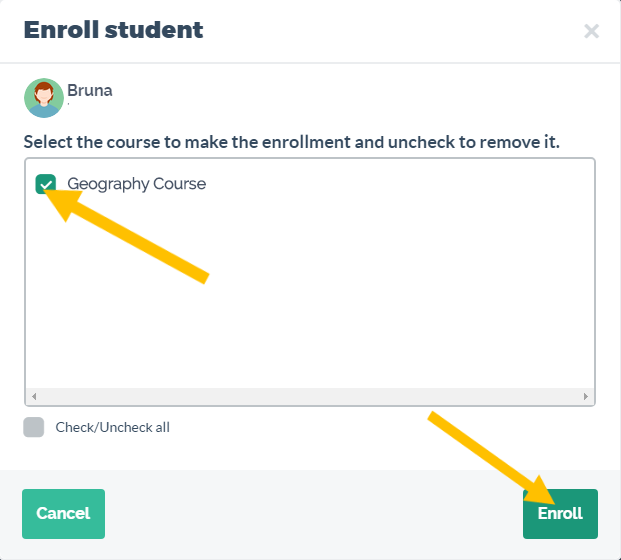 Done! If you delete a duplicate enrollment by the last day of the month, you will not pay the commission.
We hope this article has been helpful for you to create your online courses on
Coursify.me
!