How do I identify the date that the student enrolled?
To perform enrollment control, it is necessary to export reports containing the students' registered information.
Follow the step by step below to identify the date the registration was made and export the required report.
1) In the school platform menu click on My school> Students:

2) In the search bar type the student's name: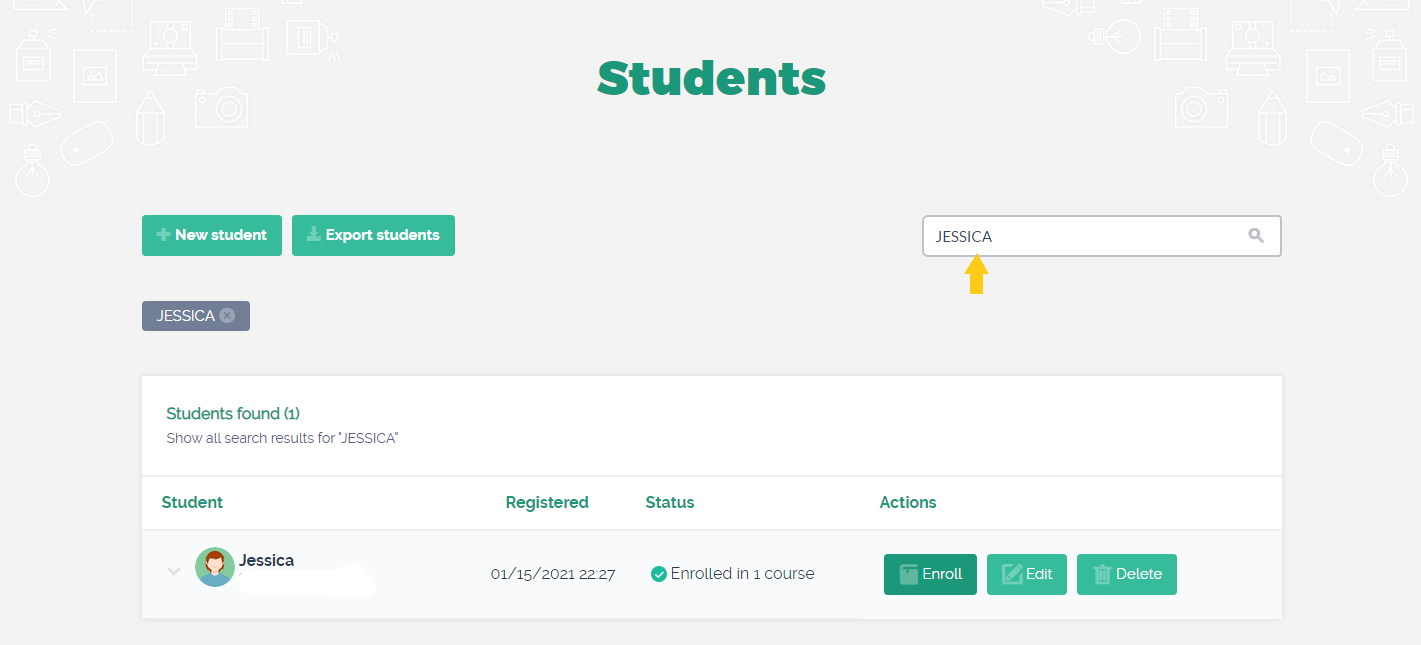 3) Next to the student icon, select the arrow. When doing this, the date on which the enrollment was made will appear, as shown in the screen below: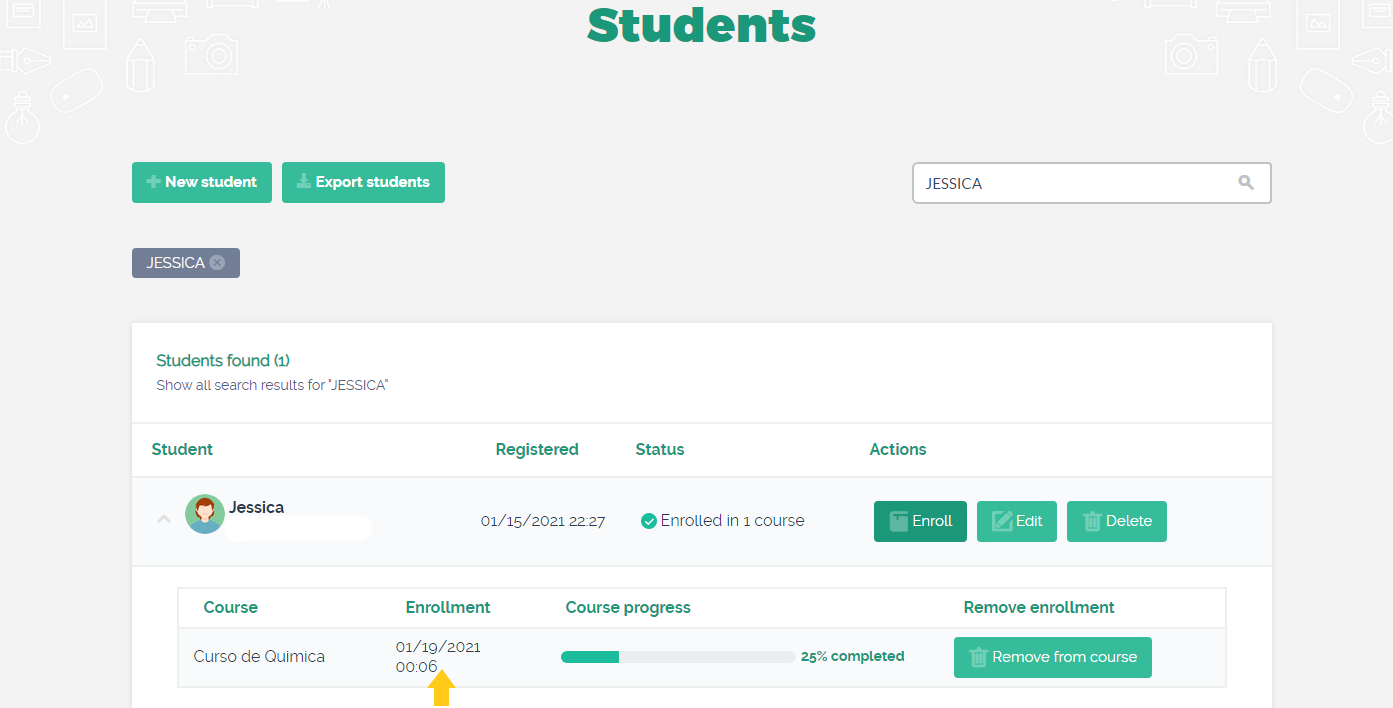 You can export the student report with all dates through the "Export students" option: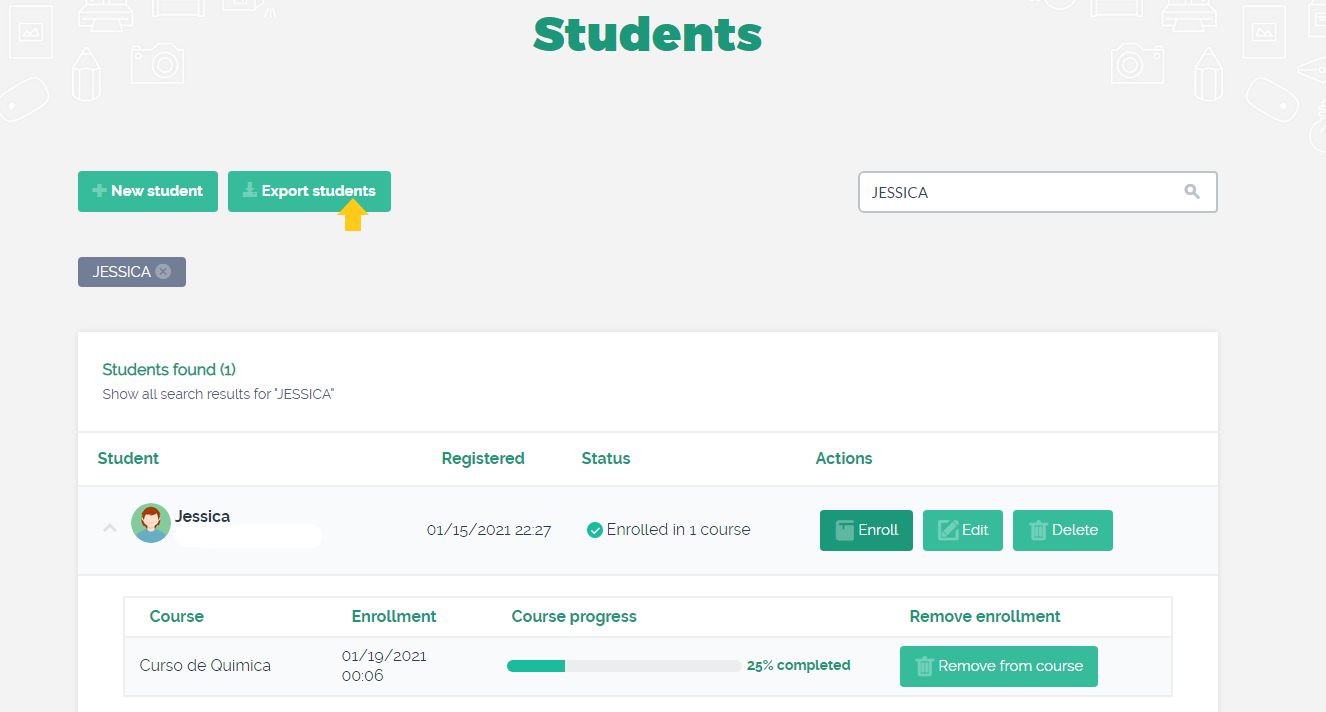 The report will be sent to your email as informed in the message: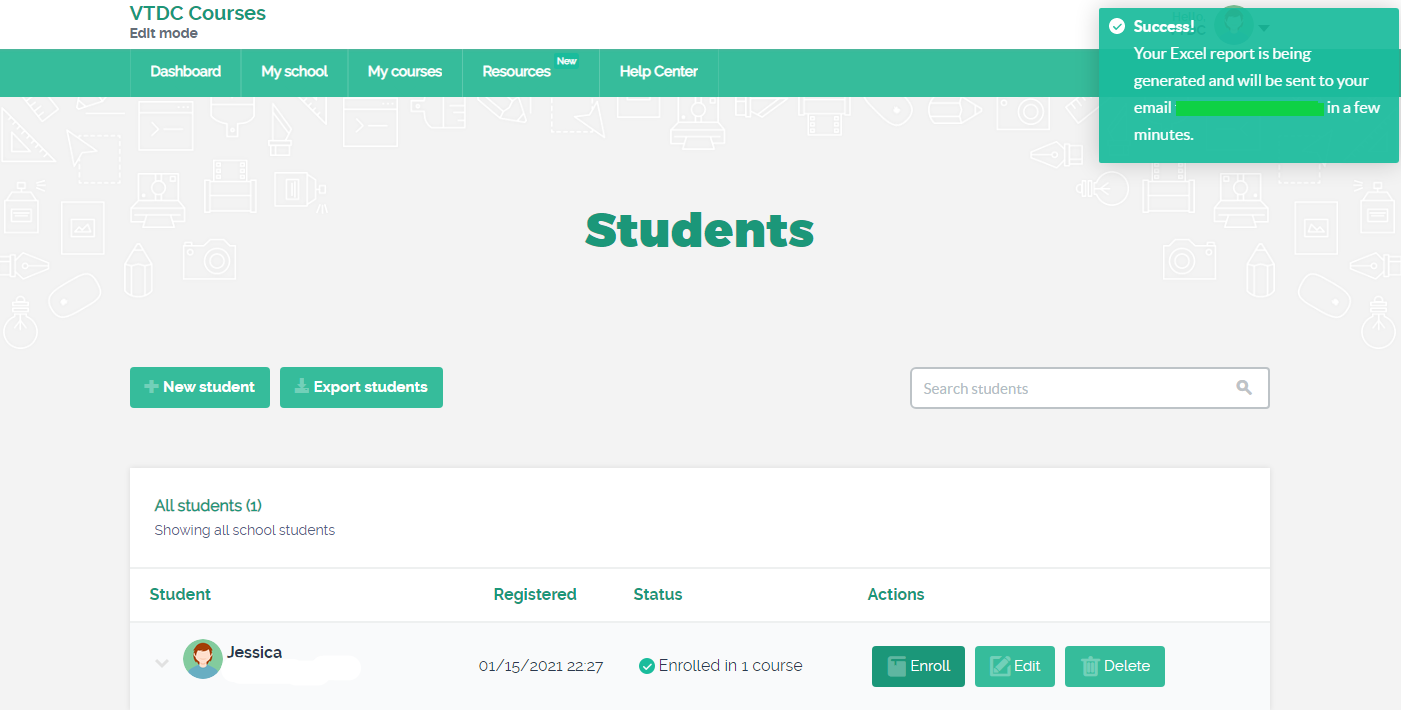 The registration information of all students will appear on the spreadsheet, including the enrollment date, so you can save it and better control this information.