How do I create my first course?
Platform with intuitive interface and easy navigation, Coursify.me was developed so that anyone can create an online course, without needing any technological knowledge for that.
Check out the step by step below and see how simple it is to create a course on the platform.
1) Access the website https://coursify.me/ and click "Get started":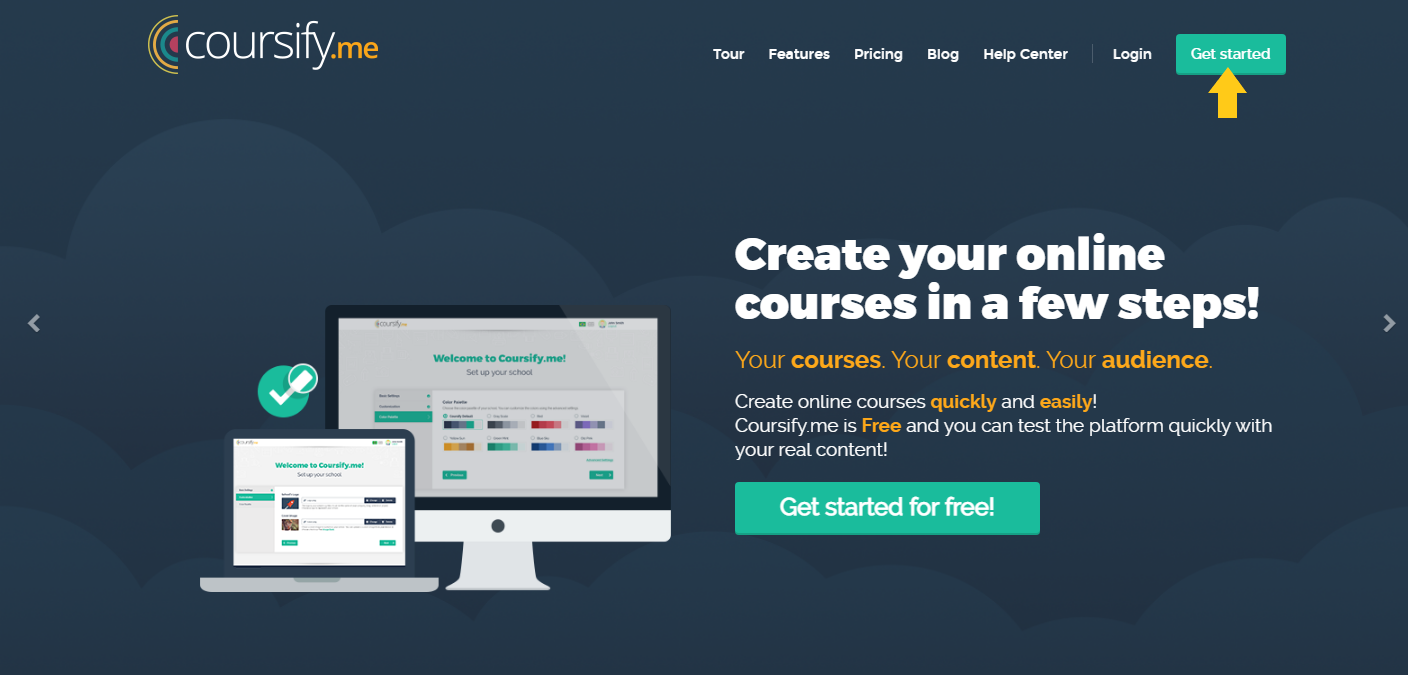 2) Fill in your details and click on "Create my account":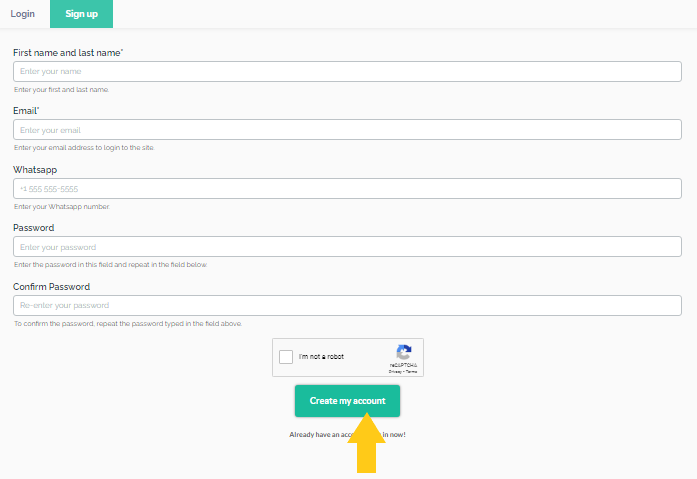 3) Fill in the name of the school, subtitle, desired URL and go to the next step: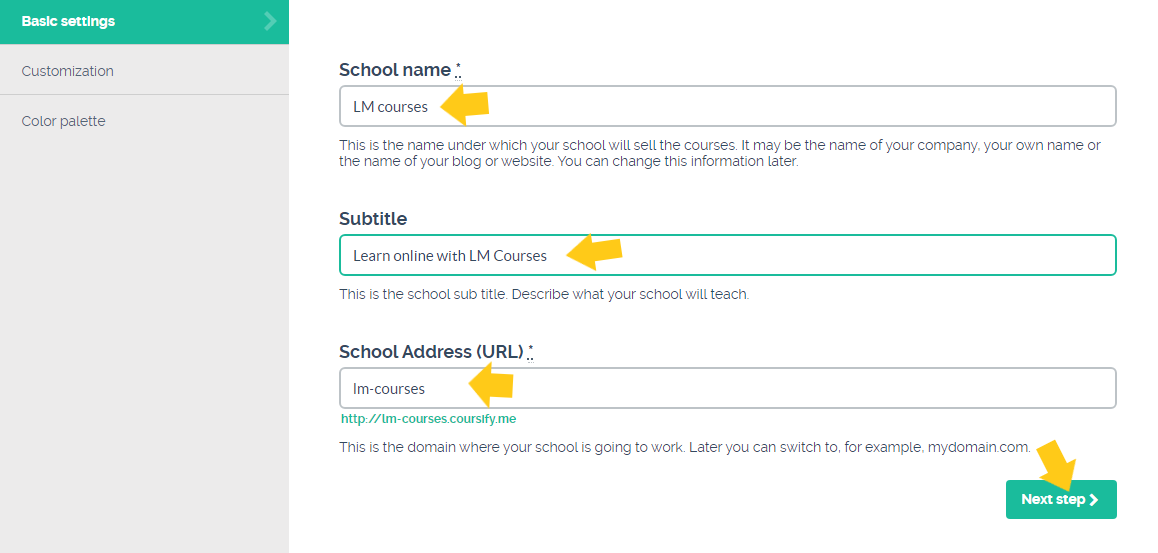 4) If you wish, upload a logo and cover image: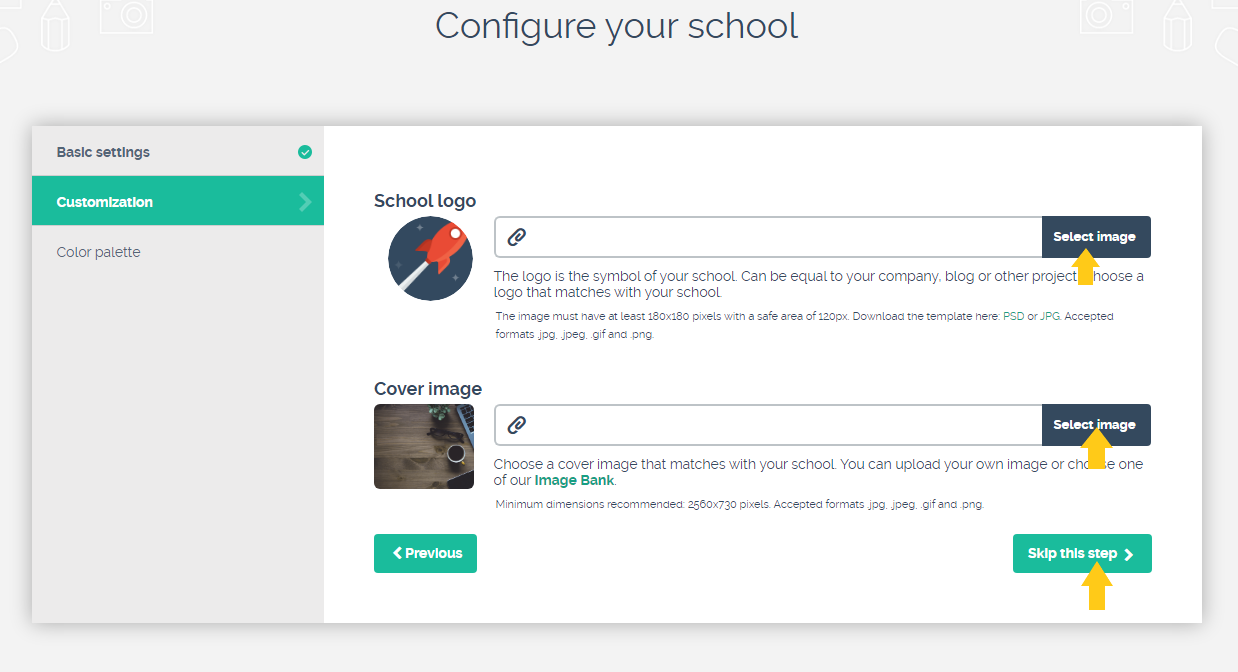 5) Select the color palette for your page and proceed to the next step: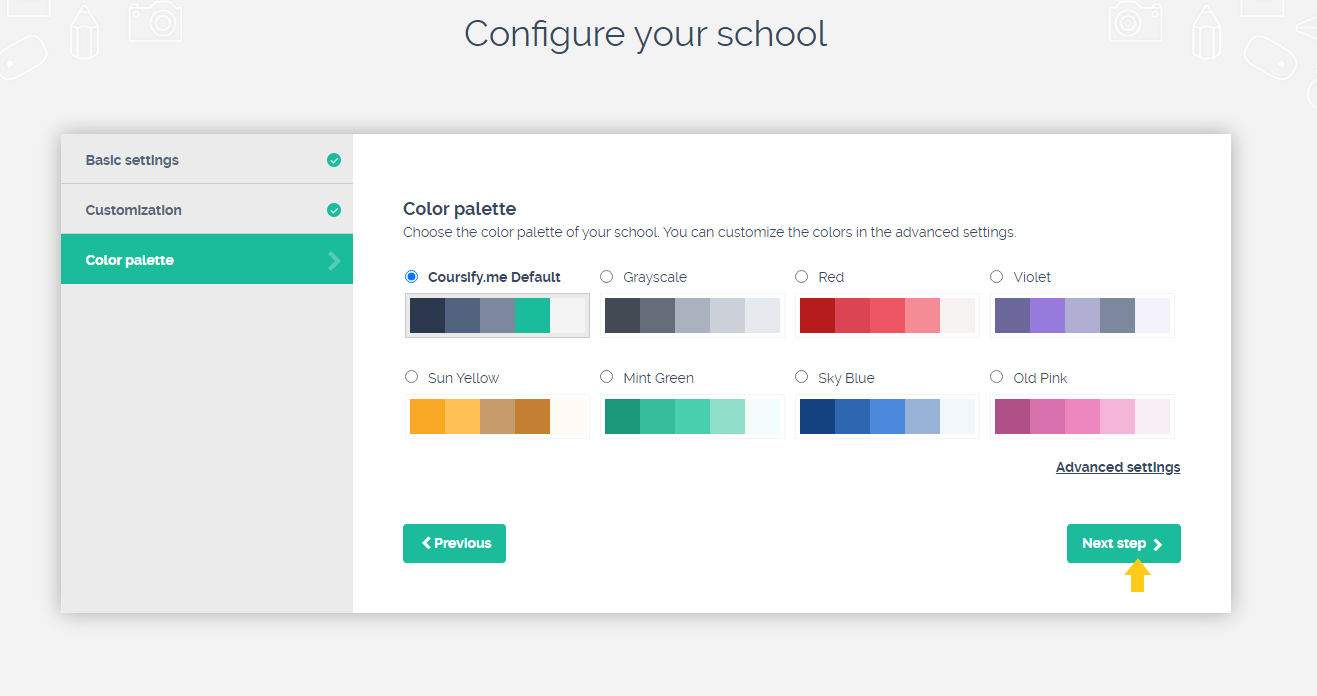 6) Click on "Go to my school":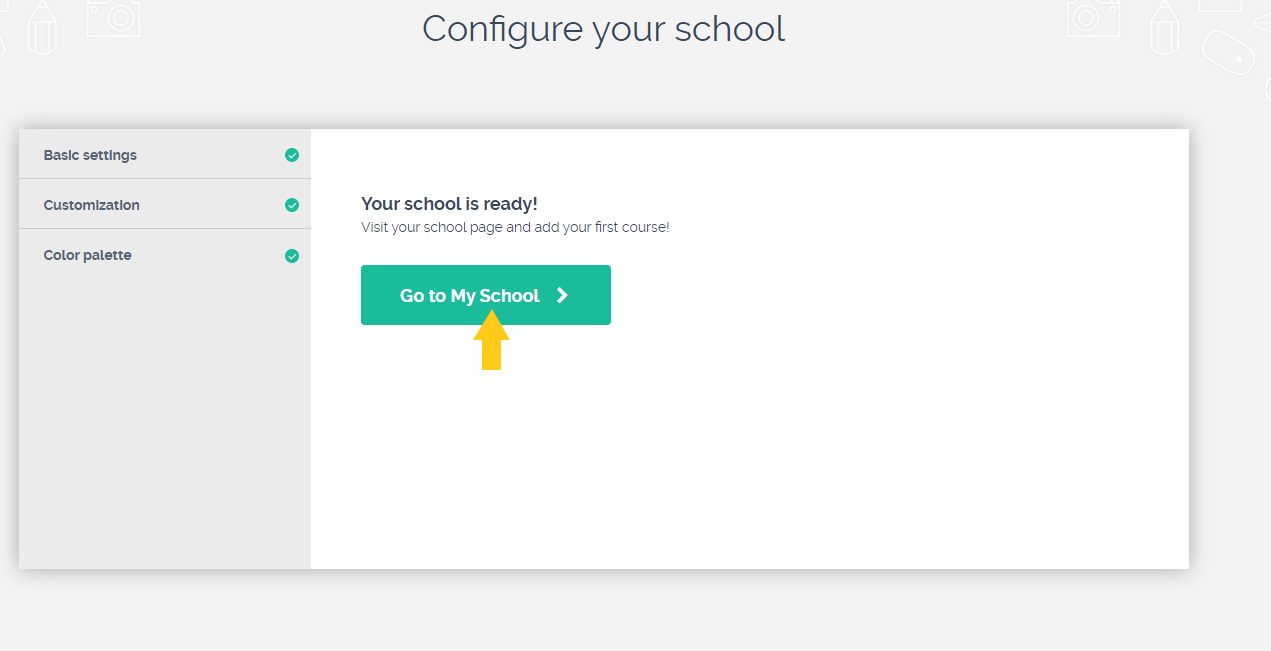 7) Select "Create my first course":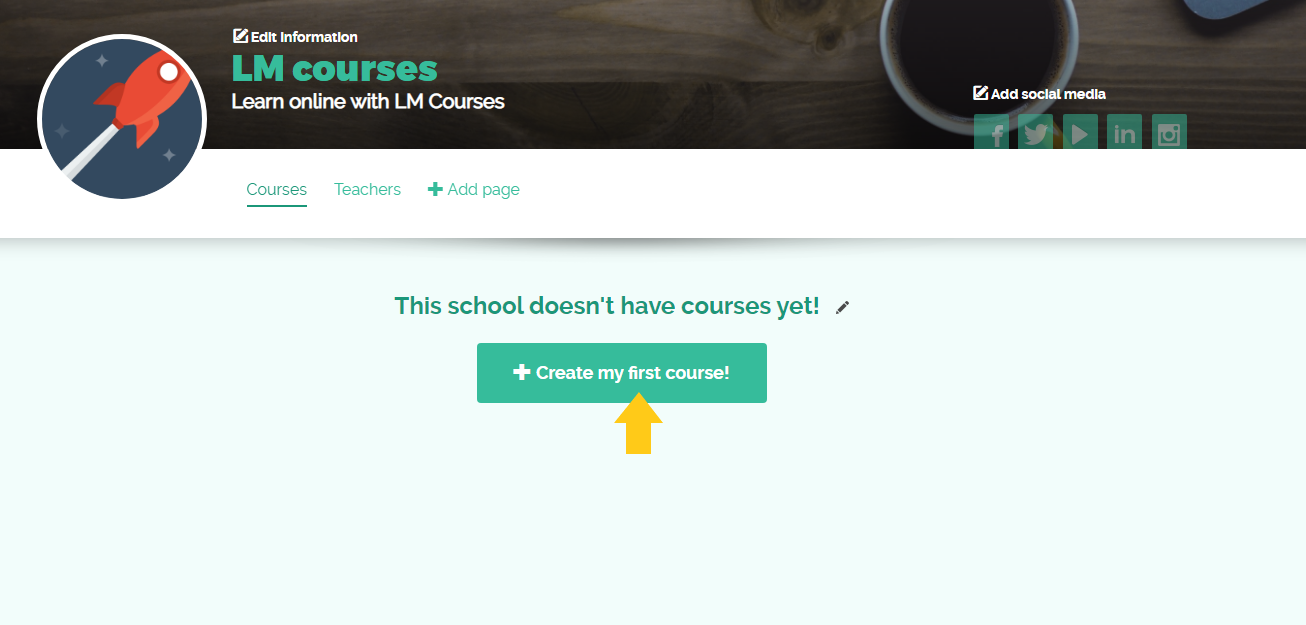 8) Fill in the requested data and click on "Create course".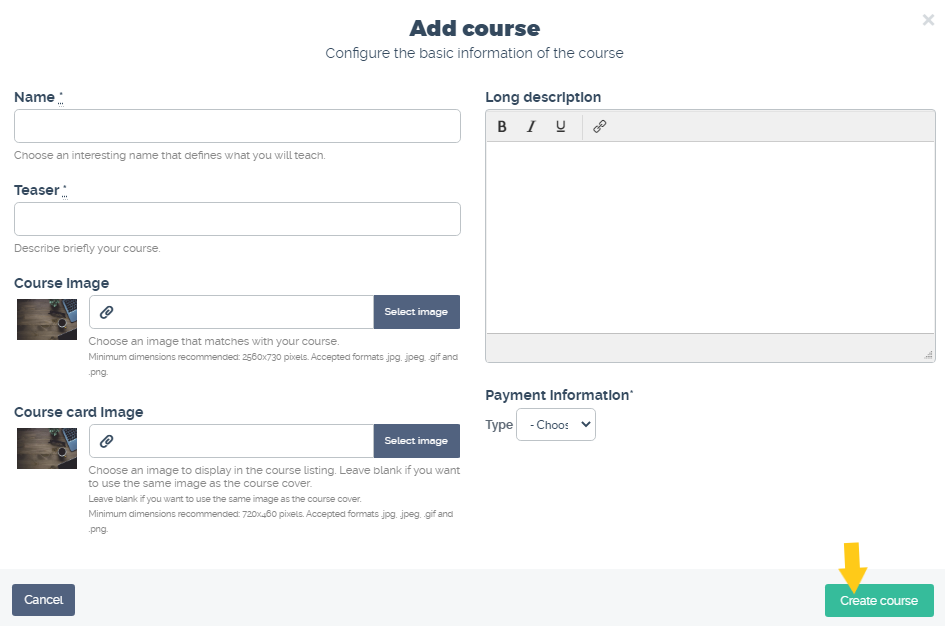 Ready! Your course has been created and you will now be able to include lessons, presentation video, teachers, testimonials, edit course information and publish the content you want.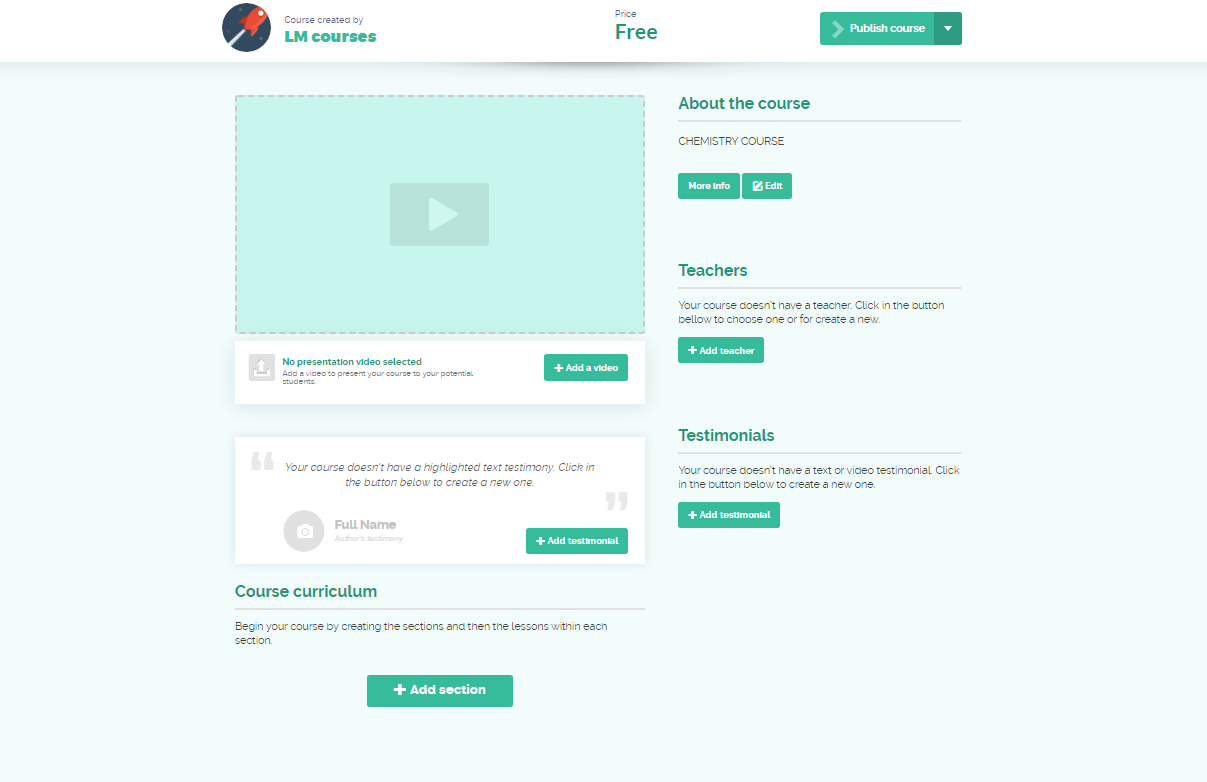 To know how to assemble the curriculum and contents of your course access the FAQ:
https://support.coursify.me/hc/en-us/articles/360013102540-How-to-assemble-the-curriculum-and-content-of-my-online-course-
On our blog you can also find several posts with tips for creating online courses. Check out!
https://blog.coursify.me/en/home/
Serving companies and professionals in more than 60 countries, Coursify.me is a dynamic and customizable eLearning platform.
We have three options of plans for you to decide which one best suits your needs. Visit our website, test the platform and start creating and selling online courses right now!