In which languages is the platform available?
Coursify.me is currently available in four languages: Portuguese, English, Spanish and Faroese.
To change the platform language, the process is very simple:
1 – Access your school on Coursify.me with your login and password.
2 – Click on your profile, in the right corner of the screen, and then click on My Account:

3 – On the next page, go to School language. Here you can choose the language of your choice: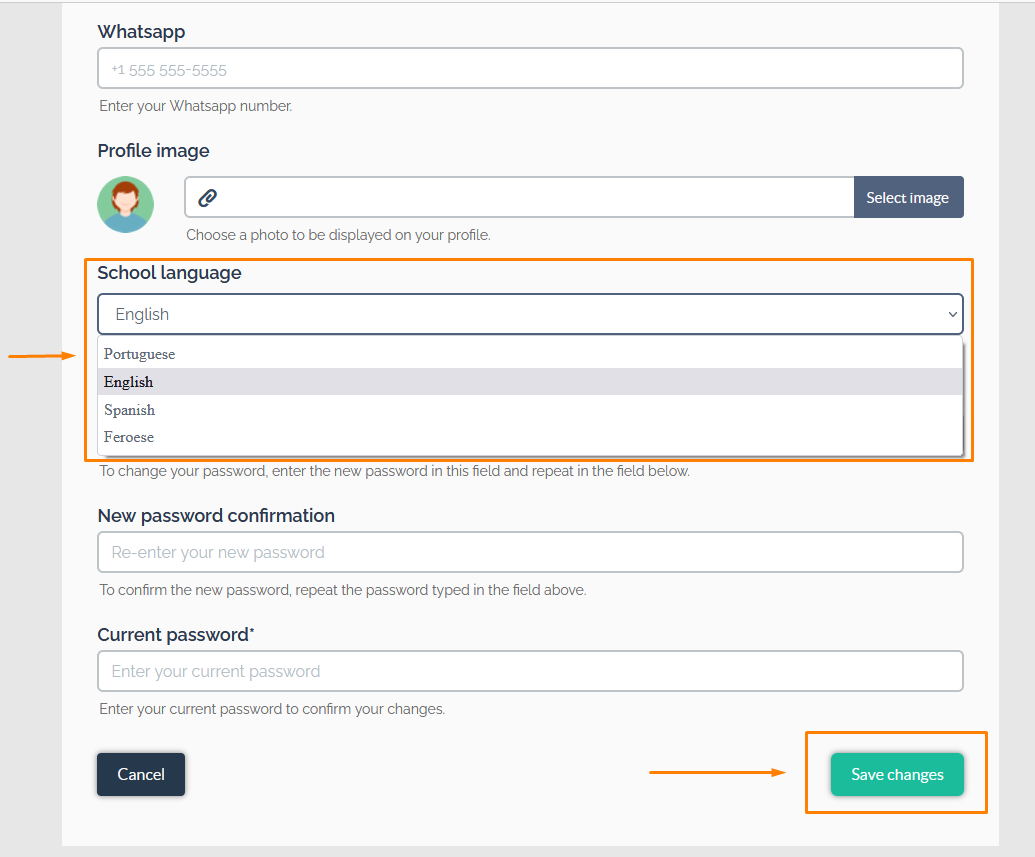 4 – Finally, click Save Changes.
Done! Your school will appear in your chosen language.
We hope this tutorial has helped you create your online courses on Coursify.me.
Any questions, please let us know.