What are the benefits of the Business plan?
Before joining a plan on Coursify.me, you can review the features offered in each one, so you can check which best suits your school's needs.
To learn more about the plans, click on the following link: https://coursify.me/pricing
Among the three options available, the Business Plan stands out for being the most complete, giving access to all the functionalities of Coursify.me.
The subscription fee is only $ 564 for the annual plan and $ 59 for the monthly plan.
Among the main benefits of the Business plan, the following stand out:
– Unlimited students;
– Unlimited courses;
– Customization of visual identity;
– Responsible platform for mobile, tablet and desktop;
– Unlimited disk space;
– Upload up to 5 GB;
– 2% sales fee;
– Domain customization;
– Removal of the Coursify.me brand from the website;
To join the Business plan, perform the following step by step:
1) Go to your school's homepage, click on the icon at the top with your school's name and click on "Upgrade now".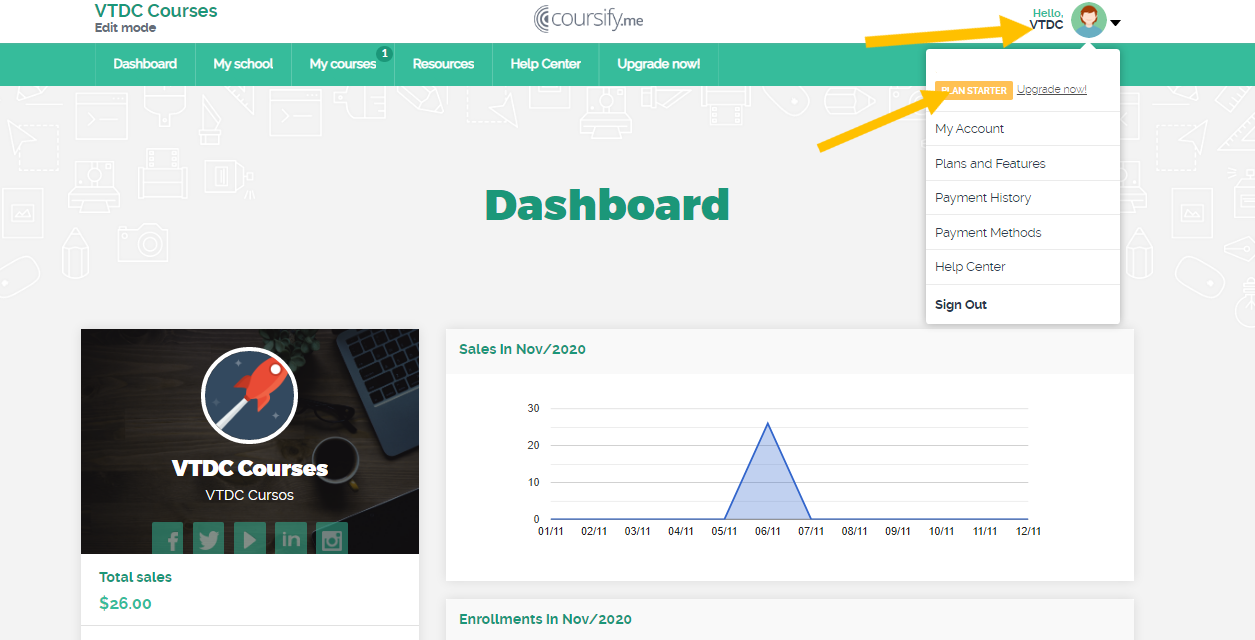 2) On the screen that will appear, in the Business Plan option, click on "Choose this plan".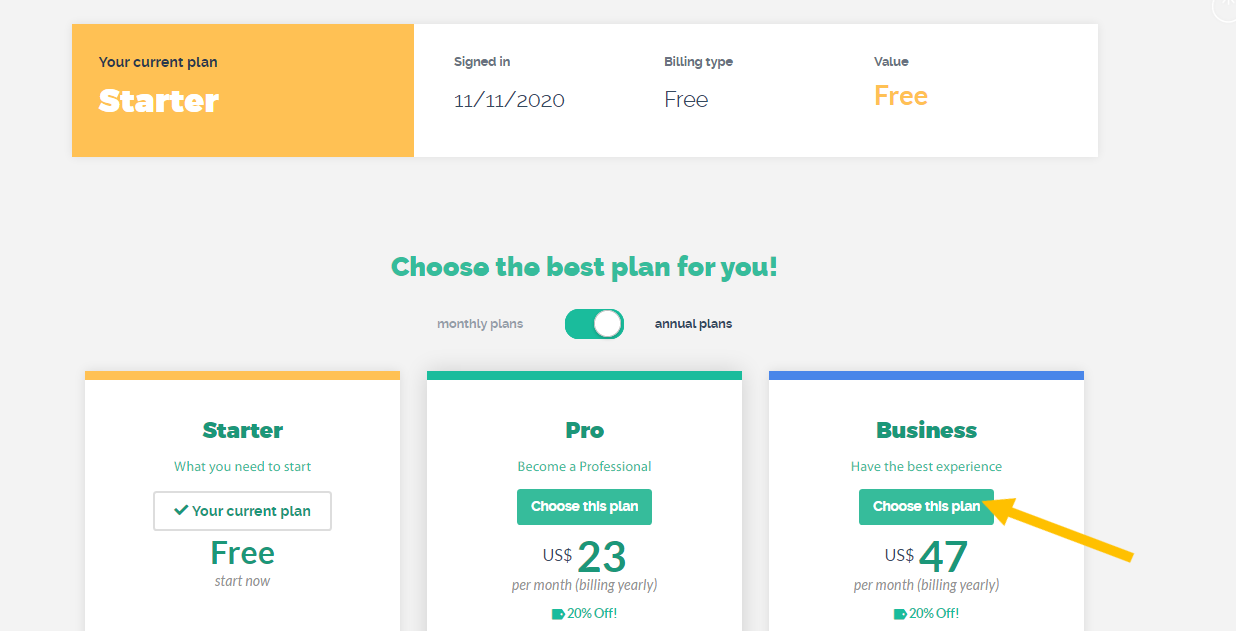 3) Enter your credit card details and click on "Pay now".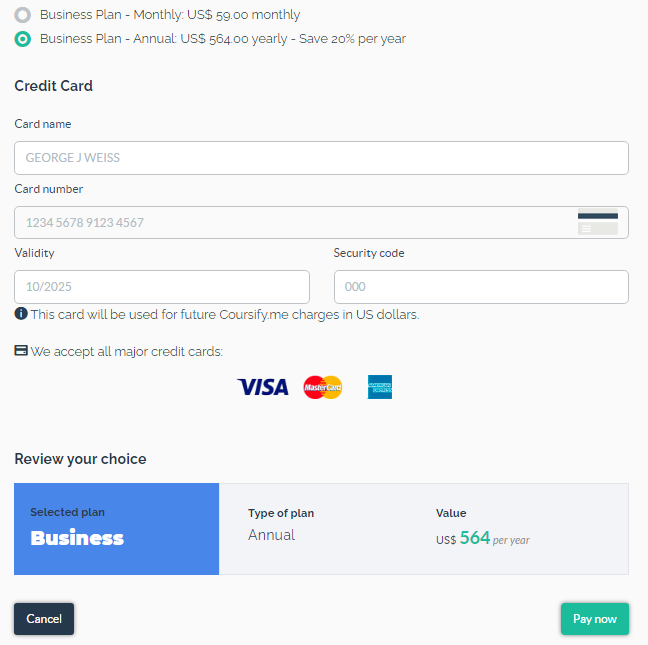 Done! The Coursify.me brand will be removed entirely from your school's platform.
We hope this article has been helpful in helping you create your online courses on Coursify.me.
Any questions, we are available.