If I change the value of my course from free to paid, will I be charged for existing enrollments?
Some schools may provide free courses for the first students to enroll, as a means of disseminating and attracting students.
– How to get students with free online courses
Therefore, Coursify.me does not charge a commission fee for existing enrollments in free courses, in case the school starts charging for it later.
Do you know how to change a free to a paid course?
Follow below:
First, you have to do the integration with the payment platforms of your choice (PagSeguro, PayPal or Stripe).
To learn how to create a seller account on these platforms, click on the links below:
– How to create a PayPal seller account
– How to create a Stripe seller account
To find out how to integrate with payment platforms click here!
1) Access the platform menu> My Courses> All Courses:

2) On the desired course card, click on "Edit Course":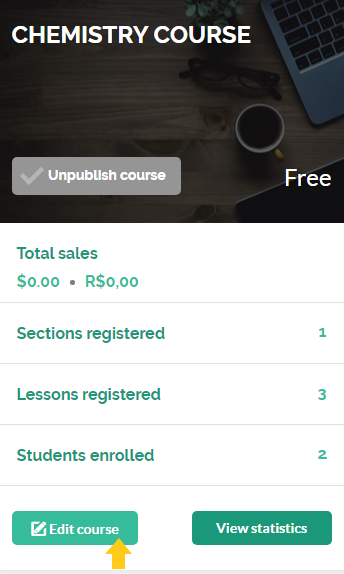 3) On the cover of the course, click on the option "Edit information":

4) Under "Payment Information", change the option free course to paid course: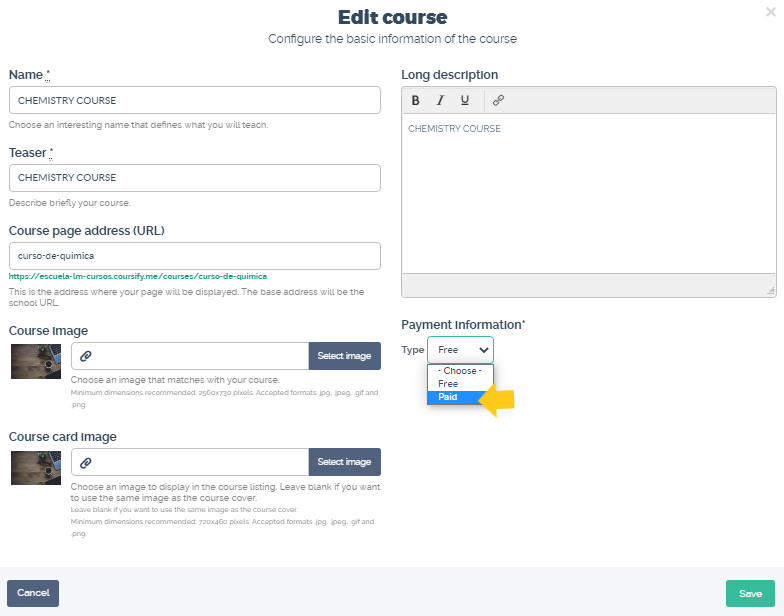 5) Choose the currency, fill in the course fee, if you want to add installments, promotional amount, set the payment platform and save: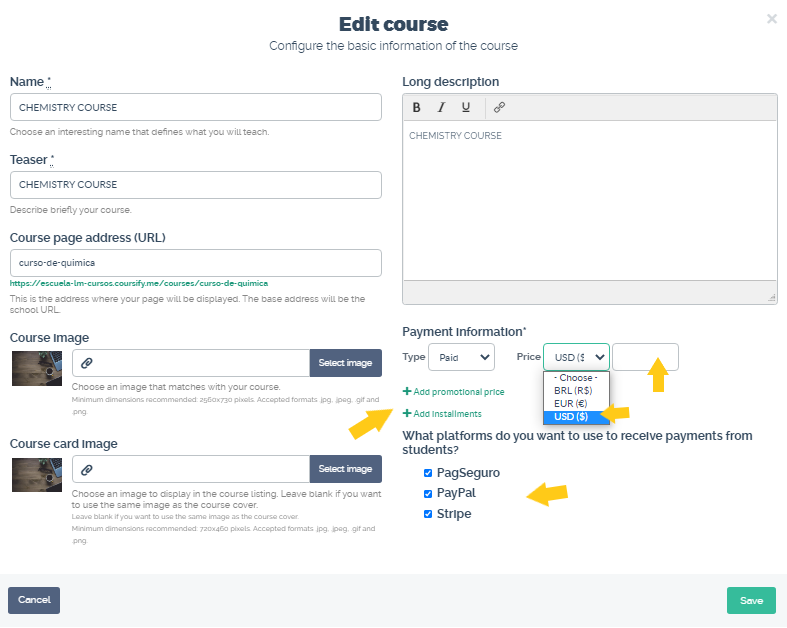 Done! The course was changed to paid and the next students must make the payment before enrolling.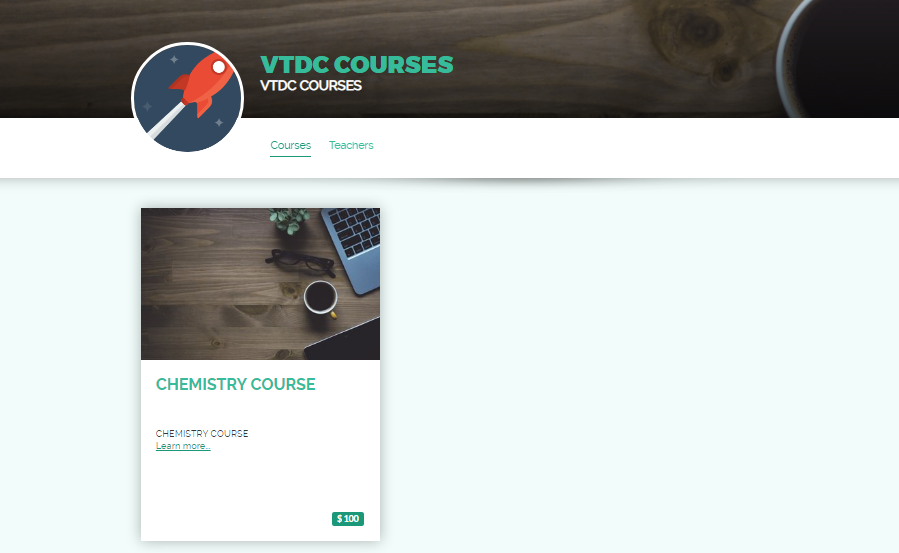 Any questions, we are available!
– Learn how to sell courses online
Serving companies and professionals in more than 60 countries, Coursify.me is a dynamic and customizable eLearning platform.
We have three options of plans for you to decide which one best suits your needs. Visit our website, test the platform and start creating and selling online courses right now!